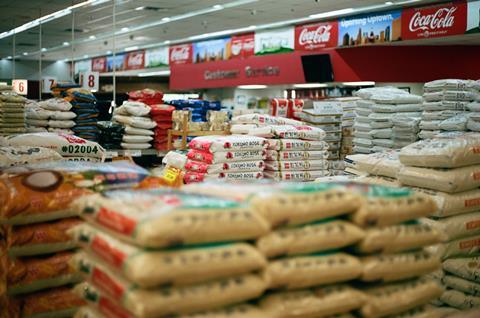 It's been heartening to see just how well small shops and food suppliers have responded to the coronavirus crisis. I'm impressed by their sheer nimbleness and flexibility: establishing takeaway services, adding new lines of household essentials, setting up box schemes, arranging collection points for pre-orders, not to mention free doorstep deliveries for those who are vulnerable or self-isolating.
Nationwide, lots of independent retailers and producers are coming up with inspiring initiatives, pulling together and adapting their modus operandi to better serve their local communities. In response, a wider public than usual is witnessing just how useful these outlets can be.
People who previously drove past their local shops are now favourably surprised by just how much stock they have, and the rich selection they manage to maintain, even in trying circumstances. Prominent stars here are Asian and international grocers. Many new customers who never looked seriously at what they sell are now relieved to discover their rich ranges of store cupboard lines like lentils, rice, and eclectic selections of fresh produce.
I'm also struck by how quickly many small grocers, delis, farm shops, and markets have been able to rejig their businesses by drawing on their existing community ties. So now the refill shop is taking milk from a local farm, the baker is selling eggs. There's a virtuous circle here, with a lot of co-operation going on, that quietly organises itself outside the supermarket system.
Ahead of the curve, Big Barn has over the years developed its online buying site and interactive map that directs customers to over 500 artisan, specialist and local food outlets. And now the Guild of Fine Food is calling for consumers across the UK and Ireland to get behind their local independents by adding an online resource to its existing website, to assist these retailers and producers. It will share and spark ideas for adaptable independents at a time when the country needs them more than ever.
"I hope we can come through the other side of this with a greater respect for our planet, our communities and our food" says the Guild's MD, John Farrand. Amen to that – and independent food outlets must figure prominently in that new vision.