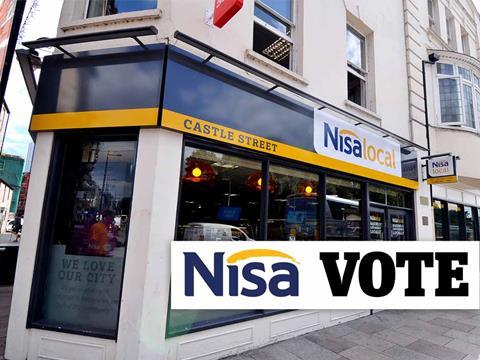 In a period of shock polling results over the last few years, this one may not have the same international impact of Brexit or Trump, but Nisa members' decision sell up to the Co-op is a historic moment for the UK grocery sector.
In the run up to this morning's poll, it was every bit as hard to call as those divisive events, and some of the politicking in the run up was equally reminiscent. The Co-op's offer was always going to be favoured by the majority of Nisa members, but the big call was whether it could secure the necessary 75% of the shares represented by those voting.
In the end, those in favour scraped over the line with 75.79%. Still, this shows a tremendously high level of support for the deal and does suggest that much of the naysaying and rabblerousing from disgruntled members really was, as the executive have long suggested, a vocal minority that did not reflect the views of the wider membership.
Today, Nisa members have spoken and, as you would expect on such as crucial deal, they spoke in good numbers. Roughly 80% of members voted, a far greater turnout than that of a couple of years ago when the key vote to implement the Myners reforms attracted only around 35%.
A spanner in the works
The Grocer understands the Nisa rebels who sought to block this deal are now promising to go on the offensive and plan to convince the Competition & Markets Authority to block the deal. It is understandable that those opposed should look to explore all methods possible to throw a spanner in the works – we can see that with Brexit, of course. But that was 52% versus 48% – this is 75.79% against 24.21%
And indeed if you simply go by the number of shareholders who voted rather than the shareholding they represented, more than 80% of members back this deal.
Perhaps, for the sake of harmony, those rebels who are truly dissatisfied with the result should either consider how they can make it work for them, or look to another supplier.
Anyway, at this stage there seems little prospect of the CMA stopping the Co-op takeover. We are expecting to hear from the CMA on Tesco-Booker this week (maybe as early as tomorrow) and that should paint a pretty clear picture of its latest thinking in terms of this kind of consolidation.
If it gives Tesco the green light to buy Booker without considerable changes to the deal, it is very unlikely to prevent the Co-op picking up Nisa.
This vote should bring an end to a turbulent few years for the buying group. Nisa members now can get back to focusing on being the successful retailers so many of them are, particularly around this busy festive trading period – and look forward to a more positive new year in anticipation of the genuine benefits this historic tie-up can bring.