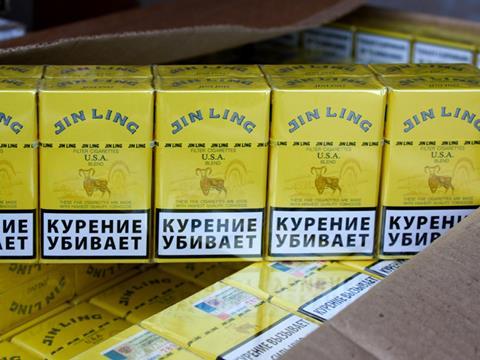 One in eight London independent retailers are selling illegal tobacco products "under the counter", an undercover test purchasing operation by Japan Tobacco International has found.

The tobacco company conducted test purchases across 400 retailers in March and managed to buy illegal tobacco products in 50, it revealed.

And a survey of 1,000 smokers in the capital revealed many had made similar purchases. More than a third (37%) had bought illegal cigarettes and 28% reported being offered illegal tobacco products in the past year. Over a quarter (26%) of smokers in London admitted to buying illegal tobacco because it saves money.

JTI also found that one in 10 smokers in London had purchased illegal tobacco through social media channels, including Facebook.

Past surveys have found that some of these products have been found to contain asbestos, mould, dust, dead flies, rat droppings and human excrement.

Illegal tobacco currently accounts for nearly 13% of the ready-made cigarette market, and 32% of roll your own tobacco in the UK, according to HMRC estimates.

"This research reveals worrying statistics on the illegal tobacco trade in London, which could be exacerbated by the onset of plain packaging as packs become easier to duplicate and the legal requirement to produce only larger pack sizes lead to consumers looking for cheaper alternatives on the black market," said Steve Wilkins, JTI anti-illegal trade operations director.

"JTI is committed to tackling the sale of illegal tobacco, and continues to work with law enforcement bodies to find and punish those selling illegal tobacco, both in stores and on social media channels, as part of a commitment to law-abiding tobacco retailers and the category as a whole."

JTI renewed its call for other category partners in the distribution chain to join them and 'Take a Stand' by withdrawing support from any retailer who sells illegal tobacco.