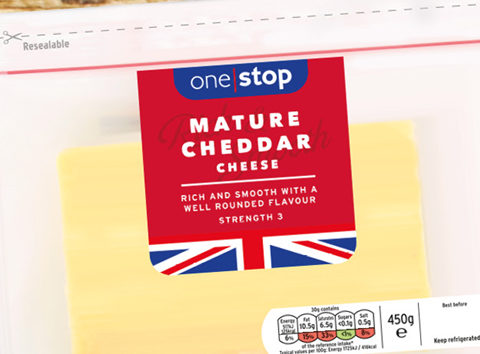 One Stop has launched the largest ever expansion of its own-label range with around 330 new products.

The new lines will be introduced over two phases, with the first batch of chilled food, meat, and produce set to be in stores in mid-July.

A range of grocery, impulse, cake, frozen, and non-food products will be introduced at the end of October.

The 'You'll love the change' campaign is currently being unveiled to colleagues and franchisees across 21 roadshows in the UK, which commenced on 2 July.

Tesco Convenience MD and One Stop CEO Tracey Clements said the range marked a step forward in how the brand served shoppers.

"All of our customer insight, colleague and franchise feedback over the past couple of years has said that we need to get a better, broader own-label range to meet the needs of our customers," she said.

"Well, we have listened and developed a range that every colleague, franchisee and customer will love - a bold statement but one I hope you share once you have tried our new products.

The new range will be supported with PoS, fixtures and shelf advertising.