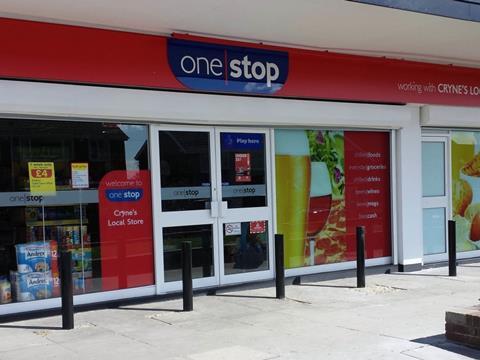 Symbol group One Stop has swapped a number of its own label fresh ambient and grocery lines for Tesco branded products in a bid to keep retailers' shelves stocked throughout the pandemic.
The move is one of a number of strategies the Tesco-owned convenience chain has put in place to help its retailers during the crisis.
Fresh fruit & vegetables, ready meals, flour and salads were among the lines switched from One Stop own-label products to Tesco branded ones.
To support what the group described as "unprecedented demand" across a number of its categories, One Stop has used third party distributor Menzies to deliver more than 200,000 additional cases to stores over the past two months.
The symbol group provided its 950 company and franchise retailers with PPE including disposable gloves, face masks and visors, along with hand sanitiser, soap cleaning products and protective Perspex screens for counter tops, all free of charge.
"As we, and the country, found ourselves in unfamiliar territory, it has never been more important to feed our communities and support our franchisees who go above and beyond for their customers every day," said One Stop's head of franchise John Miller. "We're delighted that our support was exactly what they needed to help them carry on with what they do best – serving the communities that rely on them."