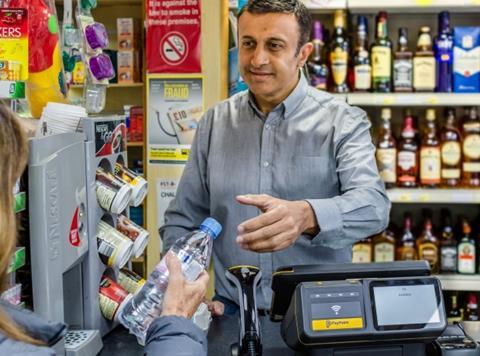 PayPoint has partnered with Link to pilot a new cashback service.

The new 'cash over the counter' service allows shoppers to use a PayPoint terminal like an ATM, with the retailer then providing cash from the till.

The minimum withdrawal will be 1p and the service will be free to use for customers.

"This has multiple benefits. It gives people another way to access their money free of charge," a PayPoint spokesman said. "It helps to boost financial inclusion, and it reinforces the vital role that retailers play in communities right across Britain."

PayPoint will evaluate the results of the trial before assessing a further rollout.

The announcement comes following the publication of Link's Access To Cash report this month. The report stressed the importance of guaranteeing people the ability to withdraw cash in an increasingly difficult environment. In the second half of 2018, almost 3,000 cash machines disappeared from the high street. Link ruled in January 2018 that cash machine providers would receive less from the banks every time cash is withdrawn. This has contributed to an increased number of pay-for ATMs and meant some are no longer commercially viable, leading them to be removed.

Lloyds and Visa announced a similar cashback scheme last week, which will be trialled in the spring. They will pay a fee to the retailer in line with the current interchange fee received by ATM providers - 22.5p per cashback transition. This is the first time retailers will be paid for providing a cashback service.