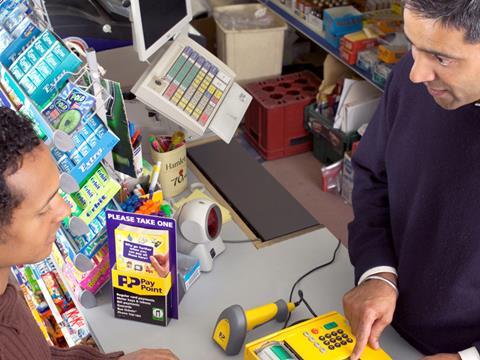 The chief executive of payment services company PayPoint has labelled claims of racism as "wholly false statements".
The allegations made against Dominic Taylor appeared on social media as part of the #paypointpayfair campaign.
They were posted following an article that appeared in Retail Newsagent in which Taylor reportedly said: "Some of the retailers are from India. I'm not trying to belittle in any way the retailers concerned."
The comments did not appear to have any proper context but shortly after the article appeared, allegations appeared on social media in groups that have been seeking to highlight their grievances about commission reductions from Paypoint.
PayPoint issued a statement after the article appeared which said: "In respect of the reporting of comments about the members of the Facebook group, we believe that these have been wrongly interpreted. The comments were purely factual reflecting that the make-up of the group is a mixture of our retailers, non-retailers and indeed people based overseas with no obvious link to PayPoint."
Taylor said on Monday: "For the avoidance of doubt, in an interview with Retail Newsagent, upon which these allegations were based, I made no comment about the ethnicity of our retailers. I am thoroughly appalled and shocked by the accusations of racism and I want to refute these allegations in the strongest terms."
Taylor said PayPoint retailers were drawn from many diverse backgrounds and the company had always welcomed, encouraged and supported this.
"It sickens me that these false allegations would undermine relationships built up over many years as we have grown as a business.
"We are not able to respond to each and every post made on social media nor do we wish to deny retailers free and frank debate but I cannot allow these unfounded allegations to continue."
Mike Grundy, owner of The Village Stores in Solihull, warned on Facebook that members of the PayPointPayFair Facebook group must be careful about "the words you choose".