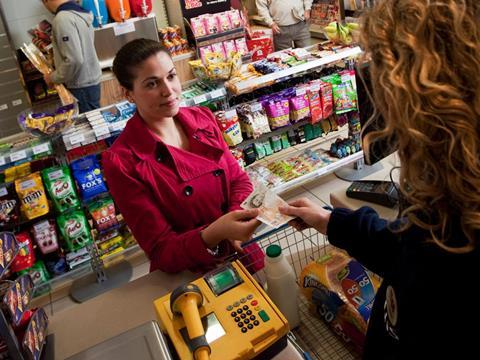 PayPoint retailers will be able to order goods directly from Booker and Nisa in the new year through their upgraded PayPoint One terminals, The Grocer has learned.

This is when PayPoint expects to go live with the EPoS infrastructure it has been setting up with the two wholesale giants.

PayPoint chief executive Dominic Taylor, also revealed the payment services company had lined up a similar link with Costcutter at a later date.

Taylor said the initiatives would enable those retailers to order stock directly through PayPoint's own EPoS packages.

PayPoint would then look to sign up as many wholesalers as it could.

"We are going to get Costcutter done as soon as we can and when we're close to getting it done we'll make an announcement accordingly," he said. "We are talking to a large number of wholesalers. We would like to open our platform up to as many participants as we reasonably can."

Those with the company's top EPoS Pro package would benefit most, he said, and this was live in 478 retail sites.

Taylor said his ambition was for more retailers to adopt EPoS Pro in time over and above the more stripped down "Base" and "Core" packages, depending on their needs.

PayPoint would launch its iOS mobile app "any day now", Taylor added which would open up a bigger retailer base to start engaging with PayPoint One through their app "in a way that they couldn't do before".

He revealed the company was testing a Link cash-back counter service and it was introducing net settlement for plastic cards whereby card revenue could be netted off against the bill payment income that retailers give to PayPoint.

The company said its PayPoint One terminal remained on target to achieve 12,400 UK PayPoint One sites by the end of next March, up from 11,246 currently as legacy terminals were displaced.

The company had made great inroads with signing up "pretty much" every mobile top-up bill issuer and the explosion of new energy companies had given it an opportunity to sign with many of them. It also had partnerships with Amazon Cash and Monzo Bank.

PayPoint has been making contingency plans for a "no-deal" Brexit to overcome "potential challenges". The PayPoint One terminals are made to its specification in the Far East.

"We need to make sure relative to our rollout plans that we've got enough, if there were to be a delay, to keep that going," said Taylor

"Equally the old terminals being displaced in the UK are going out to Romania so we need to make sure there are enough of them there so they can keep their rollouts going, too."

The news came after the company posted pre-tax profit for the half year to the end of September up 4% from £24.4m to £25.3m on revenue 8.7% higher at £106.1m compared with £97.6m in the same period last year.