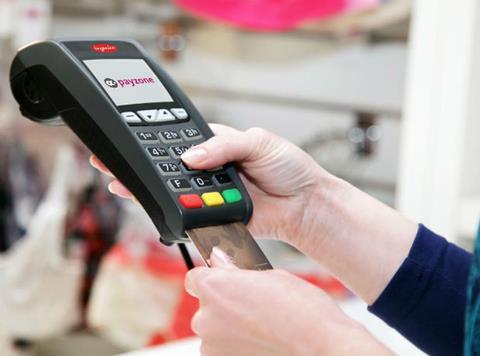 Payzone has settled its dispute with the NFRN by promising to streamline contract termination for retailers using its tablet technology.

The NFRN took issue with the marked differences between the new contract and the pre-existing retailer arrangement, and wanted greater freedom for retailers to reject it.

In a meeting last week, it convinced Payzone that retailers should be given 28 days to consider the new terms and conditions of the contract, and that the termination notice period should be reduced from six months to 60 days. Those who see the new conditions as impractical can also reject the switch to the new contract without penalty charges.

"The NFRN is appreciative of the constructive way that Payzone approached our discussions. We are supportive of Payzone's technology investment and future business plans and will work with them to ensure that our members receive fair and equitable terms," said NFRN chief executive Paul Baxter.

"In the interim we wish to work with them on a number of important clauses and charges still within the new contract that we believe require further review. Payzone have agreed to work with the NFRN to consider more practical solutions in support of retailers that decide to enter into a new contract."

The NFRN has also flagged up items for further review. It called on the payments company to offer valid invoices, ditch the low usage transaction charge and reduce the £95 non-payment charge.

"We are providing this at a market-leading price, as we believe in a fair deal for our customers and are happy to work with the NFRN on the changes outlined above. We recognise the role the NFRN plays and welcome the chance to get things right to the benefit of all sides," said Payzone's chief commercial officer Rupert Lowery.

Lowery added that the company had spent millions to enhance its range of services, reduce transaction times, improve security and increase the footfall from new services.

The move follows Payzone's scrapping of plans to impose a new three-year contract on retailers earlier this month after it received a legal letter from the NFRN.