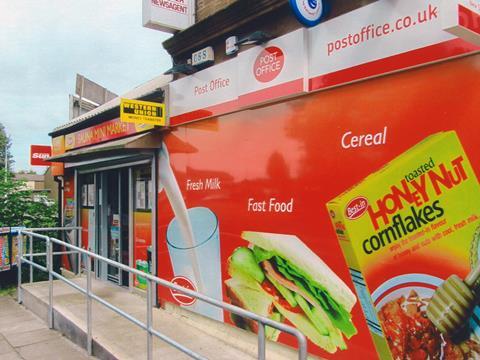 In the cut-throat world of convenience retailing, it is becoming increasingly difficult to operate as a pure-play independent retailer. But if you're an indie who prefers to shop at a cash & carry and doesn't want to commit to a symbol group, there's a neat halfway house.
"It offers independents that prefer to shop at a cash & carry the opportunity to run effective promotions"
Retail clubs run by wholesalers can offer the best of both worlds for indies. They're not new - Sugro UK, for example, has been running its Sweet Break scheme since 1990 - but they have evolved in recent years from pure promotional clubs to offering a wider range of support, advice, and even fascias. As part of a retail club, indies can reap the benefits of a symbol without the associated costs, allowing them to offer their shoppers strong promotions while benefiting from everything from exclusive discounts to point of sale material.
So what retail clubs are out there? And what should indies consider when joining a scheme?
All the big wholesalers run some form of retail club. As well as Sugro's Sweet Break which has 1,876 retailers signed up, Booker has been running two clubs - Shop Locally and Shop 2 Go - for 22 years. And they are growing fast: through its Batleys arm, Bestway has Xtra Local. In June last year, Bestway said it had 2,895 stores, with value sales growth of 29%. After the club enjoyed "fantastic growth" in 2014 that number has now increased to more than 3,000.
Parfetts launched Go Local in 2012. Last month, it said 100 retailers were now operating under the fascia and over 1,000 were taking advantage of the promotions. Palmer & Harvey, meanwhile, relaunched its CTN retail club in May last year with new rewards for retailer spend. Among its members, it says its news and magazine service has increased sales by 5%, bucking the industry average.
For many indies, the relatively low cost of joining a retail club compared with becoming a symbol is the biggest draw. For example, to become a symbol member at Bestway or Batleys requires an £18,000 minimum spend on wholesale every month and support of at least 50-60 'must feature' promotions a week. By contrast, Xtra Local requires a monthly minimum spend of £4,000 on wholesale (not including tobacco) and members are required to support just 35 promotions.
"Many retailers are wary of being tied into symbol agreements, having to comply with minimum orders for their store and finding hidden joining or costly monthly fees," says James Hall, symbol director at Bestway and Batleys, which runs Xtra Local.
Promotions
Promotions are also a major pull. Our barometer (right) shows only 14% of indies questioned are members of a retail club. But when asked the biggest benefit of a retail club, the vast majority (71%) said promotions.
Xtra Local member Abdul Rashid, owner of Salina Mini Market in New Stevenson, says offering branded promotions has made a big difference to trade.
"They allow me to be competitively priced, drive shoppers into my store and encourage existing shoppers to purchase more," he says. "They also reassure my customers they can get great value at Salina and they allow me to offer bogofs on certain products to build customer trust. The additional margin when I take it off promotion and sell at full price more than pays its way."
Top tips
Minimal commitment required as part of the sign-up process means retail clubs can be trialled by independents with minimal hassle
It's also relatively cheap compared with full symbol membership. The benefits are also reduced by comparison, but so are the levels of minimum spend required
Professionally delivered promotions are a big part of the attraction for indies that want to be able to offer a range of promotional mechanics and prices
Stepping stone
For some indies, being a retail club member can give them the confidence to make the leap to becoming a fully fledged symbol store.
At Booker, retail sales director Steve Fox says its retail club is "often used as a stepping stone" for retailers curious about symbols because it "allows them to get used to running a promotion programme without the full criteria of being a symbol group".
Fox reels off a number of other advantages, including lower spend targets, lower promotion compliance expectation, a monthly agreement (instead of being asked to sign a relatively long-term three-year contract) and no expectation of minimum store standards.
Simon Harris, business development controller at P&H adds: "Our retail club is like a symbol, but without the constraints of having to commit to a high weekly spend or lengthy contract. There is no formal contract for retailers to sign, they just need to buy 40 cases of non-tobacco products per week (no more than £500) to have all the benefits of the retail club. And there are no terms on the agreement, so they don't have to sign up for one or more years."
Bestway's Hall agrees. "Joining a retail club gives retailers the promotional material and the tools to communicate effectively," he says. "And it offers independent retailers who still prefer to shop at a cash & carry the opportunity to run an effective and profitable promotional campaign for their customers."
There are, of course, disadvantages. Fox says the range of promotions on offer is smaller, while Harris points out that retail club members receive "no investment into the store" in the shape of a new fascia or EPoS.
Sugro UK head of retail and business development Ian Irvine adds compliance is still paramount - even in a retail club. "Compliance is very important to Sugro members and not all retailers are able to adhere to the promotional compliance guidelines."
But as a soft launch into the world of symbol group retailing, retail clubs are perfect. And even for the most hardened independents, who want to take on the major multiples but do it on their own terms, joining a retail club could offer them the armoury they need to do it - with no strings attached.
Business barometer