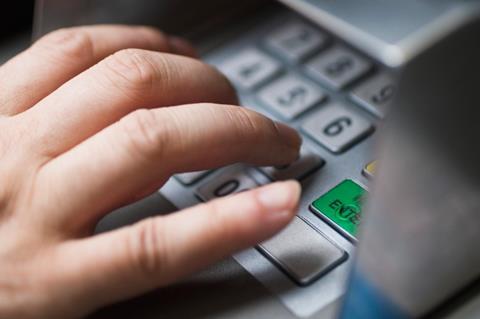 Scottish c-store chain Eros Retail has launched legal action against ATM provider Cardtronics for implementing withdrawal charges to its cash machines.

Eros Retail, which operates nine Nisa stores, said Cardtronics began charging in January.

Eros' solicitors have now written to Cardtronics in a bid to enforce its existing contract, which Eros MD Harris Aslam said allowed his customers to withdraw money free of charge.

Aslam said this step by Cardtronics was taken without prior warning and the enforced 95p charge per withdrawal is deeply unpopular with his customers.

"We find it pretty unfair that the providers are doing this. Many independent retailers offer free-to-use ATMs as a service to the community. One of our stores is the only one in the village, making the reduction to access of cash a real pain, particularly for the elderly. We have had a lot of negative feedback," said Aslam.

The retailer earns commission on a sliding scale dependent on how much cash is withdrawn. Eros said the downturn of people using the machines will have a negative impact on the business.
Aslam said Eros had attempted to contact Cardtronics on a number of occasions to discuss the matter without success, leaving it with no option but to begin legal proceedings.

"We cannot discuss the specifics of individual contracts, however, we can confirm that many of our contracts allow us to introduce fees in order to operate and maintain ATMs without making a loss," said a spokesman for Cardtronics.

"This is not something we want to do - however, on 1 January, the UK ATM scheme Link introduced the second in a series of 5% cuts to the fee that banks pay ATM operators for cash withdrawals by their customers. This means that in some locations, the fees we receive from the banks no longer cover our costs for delivering the service."

The ATM provider said the introduction of charges is not something they have taken lightly and have called on the Payment Systems Regulator and the Financial Conduct Authority to find a sustainable long-term solution.