Address: Roman Road, London E2 0QY
Just a short walk from Bethnal Green Tube station, this SimplyFresh store has a welcoming wooden storefront and caters to transient commuters as well as local residents topping up.
The symbol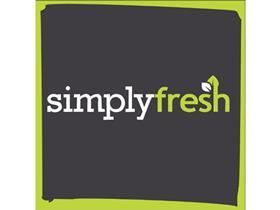 SimplyFresh says if you are an "innovative and forward-thinking retailer, that wants to focus on fresh and healthy food, and wanting to maximise turnover and profit, there really is only one choice for you. Showcasing the very best of British, seasonal and healthy Foods, SimplyFresh prides itself on being the community grocery store concept focusing on a local and healthy range of food.
"Consumers are thirsty for quality food with an exciting shopping experience and by making alliances with local and organic suppliers, as well as stocking a range of national brands at great prices, SimplyFresh offers the perfect combination.
"Independent retailing will always be at the heart of our business and forms the backbone of our group driving us to excel. We have developed the tools to bring retailers closer to the multiples, while offering the personal touch that the multiples are very rarely able to duplicate."
Fresh produce displays both inside and out are simply outstanding. Fruit & veg piled in rustic wooden crates shows the effort that has gone into giving the impression of an artisanal farmers' market. Fresh and chilled is also given adequate attention, with plenty of fake grass lining the ready meal shelves. The store is small but it makes use of the space it has with a compact but well-stocked deli station at the back, which allows customers to order from speciality cheeses, olives and a small selection of deli meats, too.
There's a handy 'Big Deals' gondola at the front of the store to display the latest promotions, which sits alongside a fresh bakery stand. There are also areas dedicated to showcasing new products from innovative small brands.
There is an impressive collection of alcohol, including pour-your-own bottle and Borough Wines. Out-of-stock Blossom Hill white zinfandel was swapped out for Gallo wines. The store didn't stock Hula Hoops, so they were swapped for Kettle chips.
---
FOOD TO GO OFFER 3/5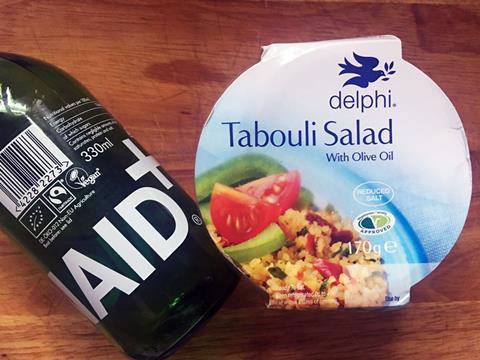 The Turkish influence is strong in this store and there's a wide range of tasty, meze options to pick from. The soft drinks cabinet is also impressive, stocked full of unpronounceable iced teas and retro glass bottles of cola and lemonade. There is a bakery stand with pretzels and other sweet treats, but there are no hot meal options available. A Tabouli salad pot (£1.55), a falafel and houmous dip pack (1.85) and very trendy Lemonaid limeade (£1.99) made up the only vegan food-to-go option from any store tested.
Fascia Face-off Part 1: Putting fascias to the test
1

2

3

4

5

6

7

8

9

10

Currently reading

SimplyFresh, Bethnal Green

11

12