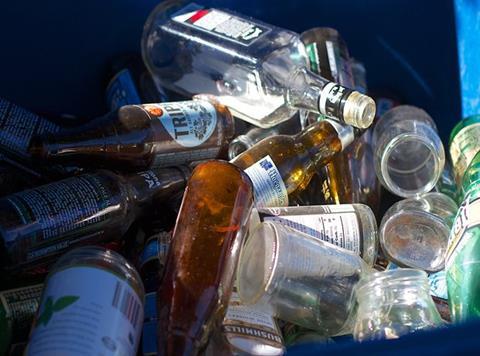 Small shops should not take part in a deposit return scheme for cans and bottles as they do not have the space for it, according to a Scottish parliamentary report.

Vending machines or collection points for customers to return empty cans and bottles in smaller and independent retailers could result in a loss of profit and footfall, said the Environment, Climate Change and Land Reform Committee report.

The government should consider having an "opt out scheme" for the retailers so they did not incur financial losses caused by a reduction of stock space, it said.

Association of Convenience Stores chief executive James Lowman said: "We are pleased that the committee has acknowledged one of the significant challenges that DRS presents for retailers.

"Our most recent polling has suggested that 71% either simply do not have space in their stores for a deposit return scheme or would have to make changes to their stores to make space. We will continue to make the case for an effective litter strategy that focuses on making the most of existing kerbside recycling facilities."

Campaigners in Scotland have called for a scheme in an effort to reduce littering and boost recycling.

The deposit return scheme would see shoppers pay a deposit when buying cans or bottles, which would be refunded when they returned them empty.

But the Scottish Wholesale Association and the Federation of Wholesale Distributors told the committee the scheme was not the "correct solution for Scotland".

They said tracking the two-and-a-half-million drinks containers that are placed in the market each year would place "extra burdens on our members".

"We would suggest that there should be a fresh, immediate commitment from all partners to find solutions that work for the environment, for consumers and for Scottish businesses without introducing a DRS, which involves significant disruption," they said.

The scheme would be "counterproductive as the Scottish economy grows out of recession" according to the SWA. "While we share the Scottish government's environmental aspirations, we would call on them to think very seriously before adding extra costs and administrative red tape to the food and drink supply chain and extra costs to the food bills of Scottish families," the SWA said.

Instead it suggested the government should consider the Packaging Recycling Group Scotland's proposal in 2014 where retailers sign up to a commitment to recycle 80% of cans and bottles by 2025.