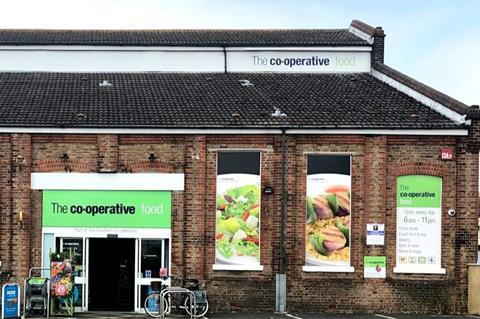 Southern Co-op has partnered with Snappy Shopper to offer customers in Chichester and Portsmouth one-hour delivery.
The service is to be trialled from 28 September across its 18 stores in the two cities.
Customers will be able to use the Snappy Shopper app to chose from more than 1,700 products including bread, milk, soft drinks, snacks, groceries, petfood, babycare, magazines, newspapers and alcohol, the latter subject to proof of age on arrival.
Delivery will cost £3, plus a 4% top-up on shelf prices. It will be available from 9am to 8pm seven days a week.
"We'd started looking at ways to offer a delivery service to our shoppers at the end of last year but, when lockdown hit, we had to focus all our efforts on keeping the shelves stocked, supporting our store colleagues and putting new measures in place to protect people from Covid-19," said Southern Co-op head of trading and format Andrew Farndell.
"We know some of our colleagues went above and beyond and delivered essentials in their local neighbourhoods but we just didn't have the capacity to roll this out everywhere. So it's both a relief and a pleasure that we are launching the trial in Chichester and Portsmouth, with the hope it can be rolled out wider later on this year.
"We hope that our new partnership with Snappy Shopper will be a fantastic addition to the services we already provide in our local communities."
Snappy Shopper CEO Mark Steven said: "Snappy Shopper is delighted to be partnering with Southern Co-op to provide customers with our easy to use home delivery. Customers can look forward to prompt 30 to 60-minute delivery."