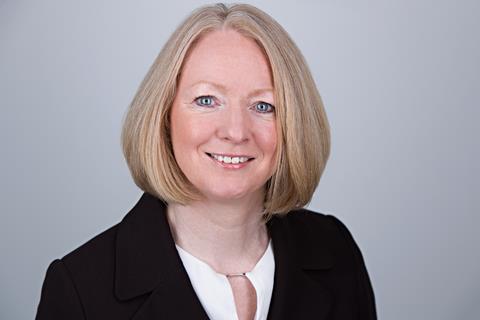 Spar UK is still not receiving the levels of stock it needs, according to MD Louise Hoste

The retailer has seen its average weekly basket spend grow by 62% year on year
Spar UK has joined forces with the FWD for a fresh call for suppliers to allocate stock to the wholesale and convenience sector.
Spar UK MD Louise Hoste told The Grocer that despite working together with suppliers and providing additional information to improve forecasting, it is still not receiving the levels of stock it needs.
"Customers are reappraising where they shop and want to shop locally," she said. "This has meant that there is growth in core everyday categories in the convenience channel. But there is still an overall need to balance this with the supply of goods in order to fully support consumers. We need to ensure we can supply everyday shopping needs where the shopper wants to buy them, especially within the ambient categories."
She added: "Convenience is now being used as a weekly shop; in the six weeks to the end of April, we have seen our average weekly basket spend grow by 62% year on year and this trend continues," added Hoste.
However despite the sales increase in convenience, supply issues remain a major concern. This week the Association of Convenience Stores' Coronavirus Impact Survey found that over one third (37%) of retailers have seen supply impacted to a very large extent.
Hoste cited the beer category as a key example of availability concerns.
She said beer and cider sales had outperformed both the total market and impulse channel with average weekly sales of more than 80% across all Spar wholesalers in the four weeks to 25 April.
However Hoste said it is only getting 50% availability on mid-pack beer, while 10-can availability is still not meeting demand.
The inadequate stock levels have led to the scrapping of in-store promotions, in contrast to the multiples.
"There are some inconsistencies as a channel especially when we see what's available in the supermarkets who still continue to have multibuys and bulk stacks in-store," she said. "We have also modified activity to reflect our stock holding therefore reducing promotional activity."
Federation of Wholesale Distributors CEO James Bielby added: "The allocation of products into wholesale by some suppliers during Covid-19 has been very poor, which has been recognised by Defra who were forced to intervene. We saw a brief change but things have gone backwards since then.
"Covid-19 has changed the way we buy our food. As lockdown eases and manufacturing capacity increases, suppliers must recognise the changed role of wholesale and convenience through appropriate supply, packs and pricing."