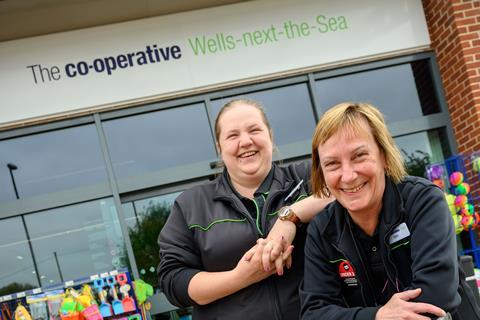 Central England Co-op has reported a sharp rise in sales across its seaside stores, boosted by the rise in people enbracing the staycation trend.
The society's four stores situated on the Norfolk and Suffolk coastlines at Cromer, Kirkley, Pakefield and Wells-next-the-Sea, revealed overall sales were up almost a fifth (17%) compared with last year's summer holiday period.
Contributed to by a hot summer, the uptick in sales has been driven by cold drinks, sandwiches, snacks and ice cream.
Alcohol sales were also up, with white wine a star performer, up 30%.
The retailer also said low-alcohol options had risen by 65%.
In terms of food sales, the society noted strong sales of herbs and spices and sharing meals such as fajitas.
Under the current climate, necessities such as antibacterial soap rocked by 44%, while indulgent products such as Co-op Relaxing Sleep Bath (500ml) also saw sales rise by a third.
"Our seaside stores are usually busier over the summer, but these findings show how customers are reacting to this unprecedented year for staycations," said the society's customer analytics manager Marta Foley.
"Alcohol sales have been higher since March and this was expected to continue, but there are some surprising peaks in demand for certain products which our coastal stores were able to meet, such as family meals for self-catering holidaymakers, and toiletries.
"Our colleagues have risen to the challenge of meeting the shopping needs of visitors and residents in these communities."