It's a brutal market out there in which to be an independent. So who would want to do it? What does it take? And who's doing it well?
Who'd be an independent retailer these days? Not the oldest independent grocer in the country, which survived six monarchs, 35 prime ministers and two World Wars before finally succumbing to the pressures of selling fruit & veg in 2018.
Admittedly, the retail climate was a little different when Jackson's County Fruit Stores first opened for business in 1886. Even when current owner Brenda Jackson took over in 1959 there were only 500 supermarkets in the country. Tesco had only opened its first store in Edgware the year before, and that only sold dry goods.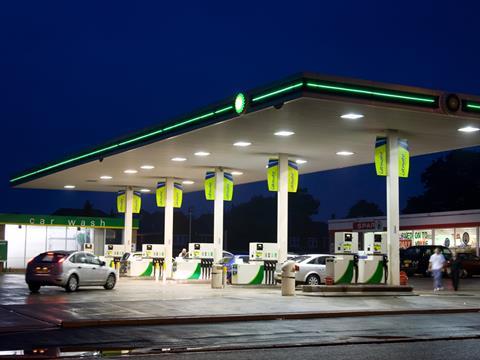 How forecourts are fuelling their growth
Now making up nearly 20% of our Top 50, independent UK forecourt operators are fuelling serious growth with an average rise in turnover of 30% and 6.4% growth in pre-tax profits over the past 12 months.
Leader of the pack by a long shot (nearly £1bn in fact) is Euro Garages, which added £607m in sales last year, and is still only partway through a prolific spree of acquisitions, including 1,100 Esso Italiana sites, 97 new Esso sites in the Netherlands and the announcement last month that it plans to launch into the US market with the £2.2bn acquisition of retail giant Kroger's 800-strong convenience store network.
Founded in 2001 by brothers Mohsin and Zuber Issa, with the acquisition of a single petrol filling station in Greater Manchester, the business has grown at a staggering rate over recent years. It now owns and manages 2,600 UK sites (and thousands more across Europe) with 12,500 staff - a number that will nearly double with the acquisition of Kroger. "Our business model is simple but effective - EG Group is creating a stronger relationship between consumers and leading retail brands they want to access," summed up Issa.
It wasn't the only forecourt operator with a business model paying dividends though. New entrant Cornwall Garage Group saw a healthy 12.7% growth in sales leading to a huge 82.6% leap in pre-tax profits last year. At its peak the family-owned business, whose founder John Murray passed away in January, had 40+ sites and - after losing nearly half of those - is now on a steady mission to build that number back up.
At Park Garage Group, launched in East London in 1975 by the Canning family before being bought up by current owners Balraj and Sunil Tandon nine years later, pre-tax profits also grew in triple digits (281.5%) with the forecourt trader focusing on footfall drivers to its 48 sites, rolling out a brand new food to go offer in November, which included in-store bakeries and coffee machines from Seattle's Best Coffee.
And though a wage hike did dent such a substantial profit rise at family-owned The Kay Group the opening of three new outlets added an extra £2m in sales.
Things are radically different now. Cut to 2018 and there are over 10,000 supermarkets, out of town or on the corner, and even though the pace has slowed, numbers continue to grow. And that's just the bricks & mortar stores. Since the millennium all the supermarkets have been online, with delivery lorries trundling around the UK providing an amazing service, despite the majority of online supermarket operations remaining unprofitable.

Throw in over 20,000 symbol stores, franchises and Co-ops, 10,000 forecourts offering top-up shops and often booze, plus another 30,000 specialist retailers like butchers, bakers and delis, and poor old Jackson's, which announced it was selling up three weeks ago after 130 years of doing business in the cosy town of Stafford, didn't stand a chance, really.

A chorus of headlines in the national press mourned the 'Death of the Oldest Greengrocer in the World', which is now on the market for £450,000 and looks unlikely to continue as a retailer (although the vintage building is such a charmer that locals are encouraging the National Trust or English Heritage to buy it).

"We are very privileged to have achieved what we have, for the growing community and for ourselves," says Mandy Jackson, who works in the store alongside her mother Brenda and her brother and sister. "But the worry of running your business can be challenging and it takes long hours to achieve your goal. I hope independent shops will not become a dying breed. We are retiring, but we have loved every minute."
Entrepreneurial spirit
While the number of independent chains continues to decline, our annual Top 50 independents report shows that vibrant independent spirit hasn't been snuffed out. There is something unique and appealing about independence, to customers and to entrepreneurial retailers alike, that will endure.

Take something as simple as making a decision, says Richard Walker, MD of The Food Warehouse by Iceland. He's absolutely upfront about the fact that being an independent in 2018 is "a challenge, but then it's always been a challenge since Iceland (which tops the Top 50 table) was founded 47 years ago.

"Being a private, family company gives us important advantages in being able to take the right decisions for the long term, rather than obsessing over short-term results as any plc or venture capitalist-owned organisation always has to do."
Walker also says independence gives Iceland the "ability to react quickly and decisively in a fast-moving marketplace, and not to get bogged down in processes and procedures". He highlights this agility by mentioning Iceland's much heralded move to remove all plastic packaging from its own-label range by 2023, a decision that was able to skip the strata of corporate meetings and sign-offs necessary at any one of the big four.

It's the "ace card" independent retailers hold, says Mark McCammond, retail director at Henderson Retail (9). "The ability to take a long-term view on your investment, without the need to 'manage messages' for shareholders and to do the right thing for the long term."

Still, Walker is also quick to point out that business is business, so it helps to have a "strong financial platform - we completed a successful refinancing in September 2017 - and supportive outside shareholders."

As an independent, having a controlling stake doesn't mean you can't bring in outside investors but as Malcolm Walker said of Iceland's South African investors Brait Investments "they understand us, support us, and don't interfere. And they know there's no exit, just dividends."

And while other independent like Hotel Chocolat and McColls have floated on the Stock Exchange in recent years, Walker insists: "I can tell you from experience, and with absolute certainty, that private is best. I would never, ever run a public company again."

Doing it your way also appeals to Timo Boldt, co-founder and CEO of Gousto - which technically missed out on a spot in the Top 50 this year but whose annualised sales at the current run rate, he claims, would likely make it one of the top 20. Gousto is surfing the rising wave of the recipe box sector, delivering precisely prepped meals to over 100,000 customers every week.
No itchy shareholders
The best thing about being independent? "Simple: we own our destiny," he says. "We don't have quarterly earnings reports from the stock market or itchy shareholders. We have an incredible opportunity, financial backing and a 10-year vision. And by putting the customer first and rigorously executing our plan with an expert team, we're confident we'll fulfil our vision. And it's a big vision that we deliver against relentlessly."

He believes "no one else in the market has the automation, AI and software capabilities" Gousto has. And retaining its independence will be "crucial" to ensure "focus and alignment", which roughly translates as every employee feeling genuinely involved in the future fortunes of the business.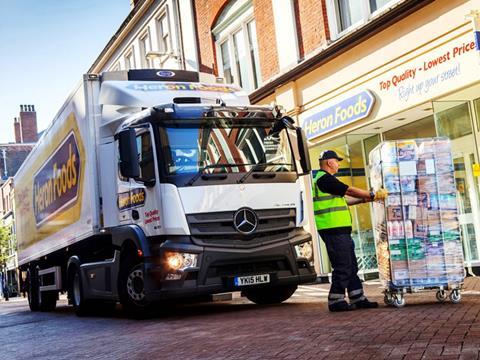 Who lost their independence in 2017?
In the face of fierce competition, the temptation to sell up continues to appeal, with the well-trodden path of selling up, floating or bringing in majority private equity shareholders continuing.
One left with little choice but to do so in 2017 was Central Convenience stores. Previously owned by WS Retail, a subsidiary of the doomed wholesaler Palmer & Harvey, the chain's 127 stores (including 20 forecourts) were snapped up by Conviviality in December last year for £25m shortly after P&H collapsed into administration.
For Bargain Booze owner Conviviality the acquisition "provides a clear opportunity to accelerate the growth and reach of the existing Conviviality Retail business," spelled out CEO Diana Hunter, broadening the reach of its retail arm across the south and south west of England.
A similar strategic line of thinking lay behind B&M Bargain's acquisition of Heron Foods four months earlier. With the discount channel famously limited by small average basket spend compared to grocers the move by B&M on the frozen retailer, which first opened in Hull in the 1970's under the leadership of Malcolm and Sheila Heuck, signalled a concerted effort to move further into food, having installed rows of freezers in many of its core B&M stores.
Further exits have been driven by the wide-ranging consolidation occurring across the convenience and forecourt sectors.
In September one of the south west's largest independent forecourt operators Chartman Retail was bought up by MRH, adding 10 new service locations across the region to its expanding portfolio, each with on-site Spar convenience stores.
The move came a little over a year after the previously privately owned MRH dropped from our Top 50 list itself, after being bought up by US private equity firm Lone Star for an undisclosed sum.
And only this week MRH was itself bought by Motor Fuel Group, backed by private equity firm Clayton Dubilier & Rice, in a merger worth £2.5bn - a merger that would create a veritable forecourt powerhouse, with 900 sites across the UK.
That will give even Euro Garages a run for its money.
So while it also helps that Gousto has received an injection of £10m from global conglomerates like Unilever Ventures and Barclays, neither of which conjure up the image of a plucky independent, it will be a while before Boldt forgets his firmly independent start, when he was bundling up recipe boxes in his living room, losing £25,000 a month and desperate to hit 12,000 deliveries a month just to break even.

So however much investment Gousto takes it will be his vision on how best to run a business that continues, which is to extend the sense of independent ownership across every employee at every level.

"To run a retail business and scale it fast, you need to attract the best talent and turn these employees into owners," he says. So a year ago Gousto gave employees "across all levels" who had worked at the business for at least six months "one-off share options to recognise employee contributions and encourage a culture of employee ownership, engaging staff with Gousto's future growth and business goals.

"You can't achieve success with executives or hired guns," says Boldt. "We obsess about hiring against our ownership principles and we empower talent to achieve more than they ever could elsewhere."

All of which is very positive, and highlights the benefits of independence. And they aren't the only ones.

"There are lots of reasons for Henderson Retail to be cheerful in 2018 and we look forward to the year ahead with optimism as it follows our most successful year ever," says McCammond. "This year will see our largest ever schedule of capital expenditure as we aim to ramp up investment at a time when our strategy is paying significant dividends. We are confident in our store locations, formats , brands and we have an award-winning team of people to deliver an exciting programme of investment."
Torrid
Such optimism and positivity is in marked contrast with the experience of Jackson's, or at the other end of the scale, Booths (11), the 28-strong 'Waitrose of the North', which is having a torrid time.

In December its 2016/17 accounts revealed that losses had doubled as it floundered in the fight for market share, amid rising costs and falling sales, down 4.3% to £263.4m. The introduction of the national living wage slapped another £1m on its wage bill and it was forced to write down the value of its estate by £17m. In November, after 170 years, it was reportedly put up for sale, with a figure of £150m touted around for the business. And, as well regarded as the chain is, with no shortage of analysts tipping potential buyers like Amazon and Waitrose at the time, it remains unsold.

"It is fair to say that Booths is operating in one of the most challenging retail markets the industry has seen, but with challenge comes opportunity, change and new markets," says Abby Talbot, head of Booths brand. "The whole landscape in how we shop is changing radically. The concept of a weekly shop is swiftly disappearing. Four out of 10 adults have no idea by 4pm what they are going to eat that night, but that presents a real opportunity for an independent retailer to fill the gap with something exciting, different and delicious."

Booths embraced the future via a strategic partnership with AmazonFresh last autumn. At the same time, it's developing a "great range" of Booths brand products that will be "key to our success as an independent retailer, both with our online partner AmazonFresh and within our 28 stores. Creating a range of unique and fresh to market products is a key to success in the independent market and we have ambitious plans to add to the range," Talbot adds. "Booths is focussed on being a distinctive, exceptional retailer forging great partnerships tomhat deliver great food for our customers."
Comfort zone
Booths aren't the only retailer finding the current climate a challenge. It's probably been the "most significant period of change many of us have seen in our entire careers in the last year or two," says Hammond. "Rising costs, whether it be labour costs, energy costs or the financial impact of political change, have all impacted convenience retailing dramatically. They have forced retailers to look for innovation in areas of foodservice where there are higher margins but also higher risks. The retailers that have embraced these challenges have progressed and mopped up the growth from those that have failed to invest in their business or failed to develop their store formats."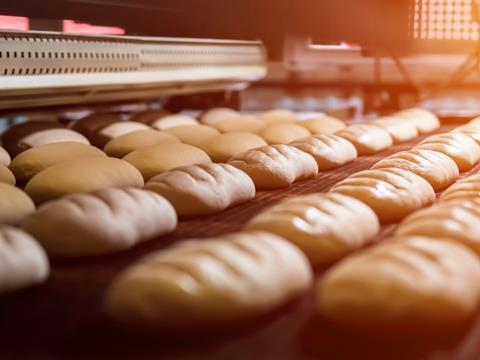 Rise of the baker
It isn't only sausage roll supremo Greggs that has been flourishing as a modern high street baker, with three of the five new entrants in our top 50 also from the sector…
Coopland & Son : The Scarborough-based business, founded in 1885, expanded during the 1960s rolling out 12 shops, 2 cafes and a wholesale arm. Another boost came in 2007 as it acquired Skelton's bakery doubling its estate to 77, and in the last 10 that's doubled again to 140.
Greenhalgh's Craft Bakery : Family-owned Greenhalgh's, bought by manager Allan Smart in the 1940s, is a 61-branch baker with nearly £25m in sales. It added two more outlets last year and set 'significant funds' aside for manufacturing.
Birds Bakery : Founded in 1919 Birds Bakery still keeps on top of new trends introducing a new healthy range, all under 400 calories, recently. It was a shrewd move that might explain why it was the only bakery to see a double-digit rise in profits (up 13.3%).
Hammond even sees opportunity in the rise of Aldi and Lidl. "We are all aware the discounters have grown market share by developing new space rapidly. But that also brings cannibalisation of existing store sales. The changes in the market are a golden opportunity for progressive convenience operators that have highly developed food-to-go solutions, contemporary store formats and carefully honed insights to spot opportunities in a rapidly changing sector."

The market is "intensely competitive, as it always has been," says Walker. "And Brexit adds uncertainty for retailers and consumers alike. But we cannot really plan for it until we have a clear idea from the government where they want the UK to end up."

Gousto believes its non-traditional grocery model will navigate it through the turbulence. "The mega trends in grocery land are sustainability, convenience, online, and health, and Gousto benefits from all of them," says Boldt. "For 50 years, supermarkets have built a physical supply chain but that is no longer fit for purpose. In contrast, we don't have legacy issues, we're 100% mobile first, and can innovate at rapid speed. "

If Boldt sounds super-positive about the potential for Gousto he's not unrealistic about the hard work and focus it will take to get there, though. "The barriers to entry are low, but the barriers to achieving growth are high. Without clear commitment to technology, executional ability, a strong vision and large amounts of funding, it's a tough market to succeed in."
Hallmarks of an independent
Walker is also reassured that for as long as "people need to eat and drink, and so long as there are entrepreneurs, we will continue to see new entrants to the food market, whether bricks and mortar, online propositions, or exploiting technologies yet to be invented".

You need "grit, resilience, a great team, great supplier relations and the ability to adapt to swiftly changing markets" says Talbot. "Attention to detail is vital. And putting our customer at the heart of what we do gives us a unique offer and a reason for customers to choose an independent retailer."

She believes shoppers "value" independent retailers but that "independents need to work hard to keep their range and shopping experience unique and tempting. Independents are entrepreneurial and enterprising at heart. They move quickly to adapt to market changes and need to evolve and forge strong partnerships. So finding new ways to impress customers and interrupt their normal shopping habits by offering something better, new or unique, is key to the survival of independent retailers."

Perhaps it's true that however formidable the competition, the vibrant spirit of a true entrepreneurial independent retailer will never die. The Top 50 independent retailers are testament to that, not to mention the Jackson's of this world that remain in business, operating single family-run stores and still going strong.

So whether it's one of those, or an old-time independent wine shop like Berry Bros & Rudd launching trendy limited-edition gins, or allowing its historic premises at No 3 St James's to be used as the secret Kingsman underground HQ, or the ambitious and disruptive Euro Garages adding brilliant new forecourts in the UK and further afield (it plans to crack the US by paying £2.2bn for Kroger's 800-strong c-store chain), the independent spirit in the UK will never die. Just try crushing it.