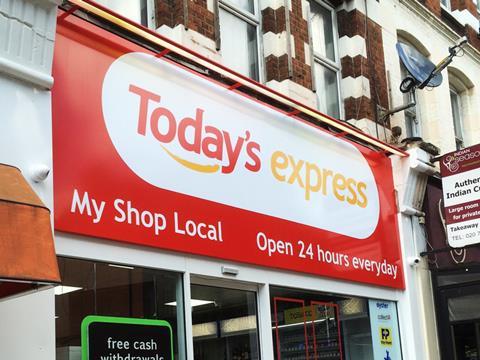 Today's Group is set to add 300 further stores to its retail club this year as it ramps up its bid to become first choice business partner for independent retailers.

The buying group told The Grocer its wholesale members are targeting independently run stores nationally including the Isle of Man, the Highlands and both Northern Ireland and the Republic of Ireland, but it was not prioritising recruitment in any one specific area of the UK.

"We operate as both a symbol estate - Today's in England and Ireland and Day Today in Scotland, where we have almost 500 stores - and also as a retail club where we have nearly 3,000 stores," said Today's Group retail director John Kinney.

"Overall we will probably add 300 stores to our Today's Group retail club estate this year."

Members are signing up new independent retailers through recruitment activity in depots, door drops in the local area and through advertising in national trade magazines.

A Today's Group spokeswoman added: "With the support of our independent wholesale member network we look to recruit retailers with similar ethos and values to our own, and understand the need to provide support to secure a future in a tough marketplace, with the flexibility for people to make their own choices.

"We want to be 'first choice business partner' to those retailers who are committed, ambitious and forward thinking and as the largest wholesale services company in the UK we can provide significant support and guidance to help independent retailers to grow their businesses."

The retail club offers independent retailers promotional deals, which run every three weeks and encompass grocery, impulse, non-food and licensed products. Today's says that its products are priced competitively to drive up footfall in a retailer's store while delivering a healthy margin.

Today's also supports the promotion with shelf-edge PoS and window posters, and sends over 1 million personalised leaflets to stores across the UK every three weeks. Local independent wholesalers also furnish retailers with a dedicated business development manager who can provide guidance on product range and in-store merchandising techniques to trigger sales growth and an uplift in profit margins.