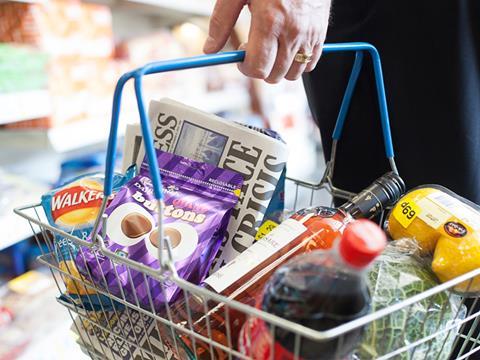 The average number of items bought in a c-store has hit three products for the first time in 10 years.

The figure, up from 2.8 items in 2014, was the result of more customers choosing to use their local c-store for top-up shopping, according to shopper research consultancy Him!

Its annual Convenience Tracking Report, which quizzed 20,000 shoppers at 25 convenience fascias, found 20% of shoppers said they had bought five or more items from their local c-store, up from 17% in 2014. It also found top-up now drives 40% of shoppers to store and accounts for 44p in every £1 spent.

"This is great news for convenience as it shows shoppers are trusting them as a destination for bigger shops and for a broader selection of missions and categories," said Katie Littler, Him! communications director.

However, Him! warned c-stores still had work to do to get shoppers who bought just one item to buy more. It found 31% of shoppers bought a single item, up from 29% in 2014."The scope to increase basket size of these one-item shoppers is huge," Littler added.

Average spend also increased, from £6.05 in 2014 to a record £6.52.