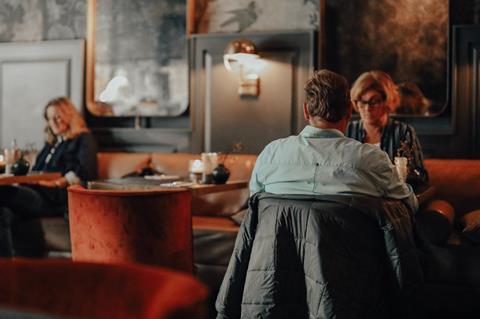 'Just when you thought it was safe to go back into the water…' Not an entirely random reference to Jaws 2, given Boris Johnson's (pre-Covid) joke that the true hero of the original film was the local mayor who kept the beaches open so the tourists would keep coming. Though Boris was always careful to add he was praising the instincts, not the outcome.
We are all hoping life is not going to imitate art this time round, as we take what are supposed to be the final steps towards ending our third national lockdown. But we do so under a heavy cloud of caution, out of what was looking like a bright blue sky. Anyone supplying the hospitality sector will know just what a knife-edge they are still balancing on, even if everything goes to plan. Capacity, credit and cashflow issues aside, many are also finding it difficult to recruit replacements for staff who have left the sector, or even the country.
Classic economic theory suggests excess consumer demand is a primary driver of inflation. It would be a tragic irony if a return to spending on the part of those able to save during the pandemic were to force up prices for those who could not, accentuating problems of food poverty behind the rising use of food banks over the past year.
But there is also cost-push inflation, resulting from increased input prices, higher wages and the sorts of delays and regulatory burdens which have been so evident in our new trading relationship with the EU thus far. Some of the measures announced in last week's Queen's speech look set to add to these pressures, not least in respect of packaging under the proposed extended producer responsibility scheme. Many businesses face a four or five-fold increase in the charges they will have to pay, as well as the need to start planning for change before 'new normal' shopping patterns become clear.
This week's Greenpeace report about British waste collected for recycling ending up in half-burned piles in the Turkish countryside and being washed into rivers is truly shocking – and will do nothing to win the confidence of industry that money from extra charges will be well spent.
True reform needs joined-up policy making, not a series of ad hoc targets and initiatives. Or a sustainable food system approach, if you prefer.