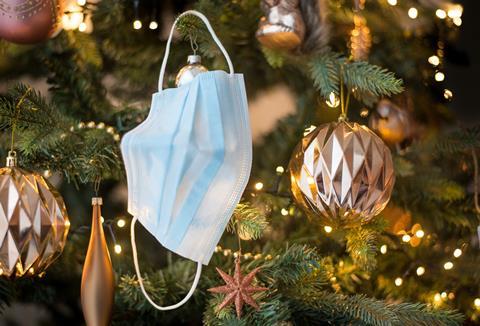 Last month we were saving the planet. This month we're saving Christmas (again).
Participants in a webinar I took part in recently were asked to rate the outcome of COP26 on a five-point scale from failure to success. Not a single person ticked success. About 10% went for complete failure, with most of the rest on or below the mid-point. The optimists believe it managed to keep the target of limiting global heating to 1.5 degrees alive. But others think all Glasgow achieved was to call an ambulance, which has yet to arrive.
The problem is what becomes of the patient in the meantime. Greenhouse gas emissions are still set to rise until at least the end of this decade, despite warnings they need to be halved by then. An agreement in principle to do something in future needs urgent translation into specific (timetabled) actions – simply promising to try harder is not much better than a new year's resolution to stop smoking or eat less cake.
Political attention has, however, already turned elsewhere, in the form of the Omicron variant, which sounds a bit like what used to be called a straight to video movie. Unsurprisingly perhaps, Boris Johnson could not resist talking this week about buying time to let our wonderful scientists 'crack the Omicron code', as though this were indeed some kind of Dan Brown thriller.
As with the climate crisis, the risk is that by the time we understand it better, we may already have lost vital opportunities to take mitigating action should the threat turn out to be as serious as some fear. That is the whole basis of the precautionary principle, more colloquially expressed by government chief scientist Patrick Vallance as going harder and earlier than you want to. The problem is that even precautions come at a price, particularly at this most crucial of times for the retail and hospitality sectors – and for those who supply them.
Getting that balance right is what government is all about – and few would envy ministers the responsibility. But one lesson which should have been learned by now is the importance of having a clear and credible strategy should things not turn out as hoped.
But for now, we seem to be going for a simple 'boost or bust' approach – and completely mixed messaging about whether it's safe or not to party like it's 1999.