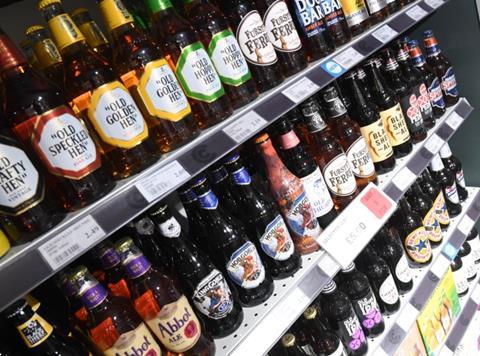 Costcutter has told its retailers to slash the shelf space of mainstream lagers and ciders to make way for a new range of craftier players.
The wholesaler has added 30 trendy brews and ciders to its central supply chain and direct to store offer, including lines from the likes of Westons, Belhaven and Kopparberg-owned Wolf Warning cider, as well as lines from local breweries for regional retailers.
It has told its retailers they should consider reducing "the duplications of existing standard beer and cider offers" to create space - echoing the mults' range reviews of 2017, which saw a large number of mainstream brands lose significant shelf space to craft insurgents.
The market had "seen a decline in less premium brand sales and we've recognised a demand for flavoured, heritage and craft drinks", said Costcutter ales, stouts, lager & cider category manager Rachael Grist.
"The category already represents nearly 10% of all BWS sales and in the last four weeks alone craft beers and ciders have seen a double-digit growth, so it's certainly the right time to capitalise on this trend."