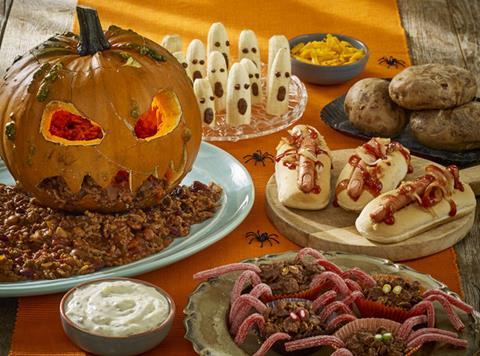 Costcutter Supermarkets Group has launched a new Halloween campaign for adults to help its retailers boost business from early October.

The campaign will appropriately target spirits, as well as beers and wines, with "outstanding" offers to take advantage of the growth in haunted house parties.

It will also offer recipe ideas and spooky trick or treat-inspired confectionery.

Costcutter is backing the campaign with in-store point of sale and consumer leaflets, as well as content across social media, its website and national press advertising.

It will promote the campaign to its retailers via the group's ActivHub retailer portal, using push notifications and a Making the Most of Halloween & Bonfire guide.

Halloween sales exceeded £320m last year, according to Mintel. Jenny Leetch, Costcutter brand manager, said Halloween had been getting bigger every year, with house parties ranking in the top five activities for ghostly celebrations.

"While we've created exceptional offers across confectionery, this year's campaign is all about the adults, with inspiring recipe ideas and outstanding offers on lines including beers, wines and spirits," said Leetch.