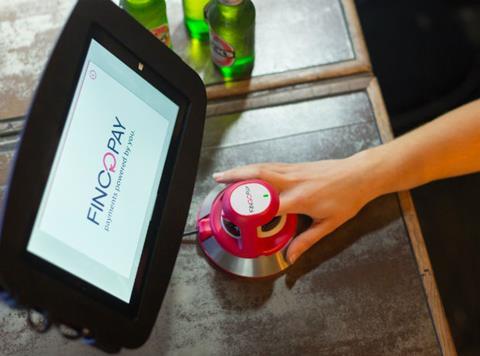 A Costcutter store has become the first UK retailer to use fingerprint payment technology, in a move tipped to be replicated across the big four supermarkets.
The symbol group's Brunel University branch launched Fingopay during freshers week in partnership with biometric payments company Sthaler.
The biometric reader builds a 3D map of the customer's finger veins, which creates a unique personal key to their bank cards. Partner Worldpay then stores consumers' bank details, much like it does with online shopping, for future use.
The first 1,000 students to sign up to Fingopay will receive £5 credit, and Sthaler expects 3,000 of the university's 13,000 students to register by November.
Sthaler told The Grocer it is now in talks with most of the big supermarkets over using the technology in stores.
"Today's millennial generation now expects a higher level of ease, security and efficiency from the way we pay,," said Sthaler chief executive and founder Nick Dryden.
"Fingopay offers the convenience and retail sector the opportunity to gain richer data, and a faster point of sale service – and we look forward to introducing it as the first retail pilot in the UK."
The technology was first trialled at Proud Camden last September, when more than 2,000 people registered with Fingopay.
In an interview with The Telegraph, Sthaler commercial director Simon Binns said the system had proven secure.
"It makes payment so much easier for customers. They don't need to carry cash or cards. They don't need to remember a pin number. You just bring yourself. This is the safest form of biometrics. There are no known incidences where this security has been breached," he said.
"Your vein pattern is secure because it is kept on a database in an encrypted form, as binary numbers. No card details are stored with the retailer or ourselves, it is held with Worldpay."