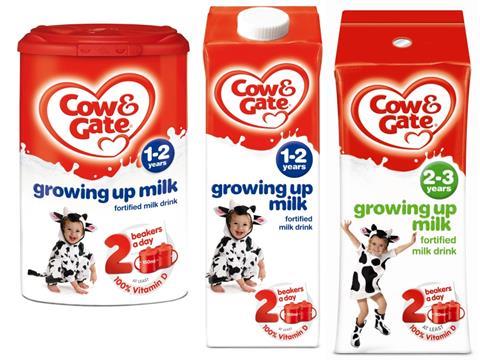 Cow & Gate has reformulated its Growing Up Milk with more vitamin D.

The revamped range is rolling out now in 200ml liquid and 900g powder (rsp: 59p and £7.49), with a one-litre liquid pack to come later this month (rsp: £1.99). Two beakers provided toddlers with at least 100% of their RDA of vitamin D compared with 73% in the original recipe, said Cow & Gate.

Ensuring children got their daily dose could be difficult for parents, said brand owner Danone Baby Nutrition.