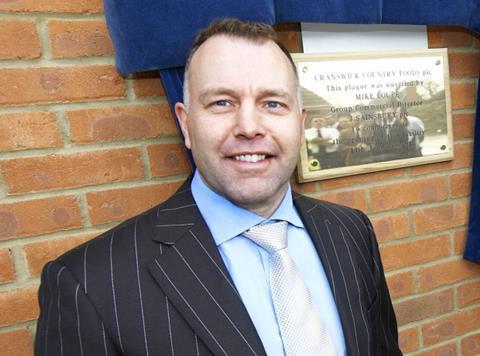 Cranswick is planning an £11m overhaul of its cooked meat facilities, having posted a 16% increase in first-half pre-tax profits to £26.1m.

The pork processor reported adjusted revenues up 15% year on year to £483.5m for the six months ended 30 September 2013. Adjusted pre-tax profits rose 4%.

Performance was driven by new products and customers and underpinned by market growth in its core categories, CEO Adam Couch said in a statement.

Fresh pork sales rose 26% by value, supported by the new Riverside packing facility in Hull, and exports were up 30%. Cranswick said it aimed to push further into Far Eastern markets, having recently begun supplying Thailand and Vietnam.

New speciality cures and smoked products had helped drive an 18% increase in bacon sales, Couch added. "This growth underlines the trend of trading up to the premium bacon category."

In cooked meats, the group posted a 13% increase in sales against a backdrop of higher raw material prices, helped by NPD in premium ham.

To support future growth in cooked meats, Cranswick was improving its Milton Keynes site, to substantially increase capacity and introduce advanced cooking and slicing technology to deliver efficiency gains, Couch added.

"Total capital expenditure across the group's four cooked meat facilities is expected to be £11 million in the current financial year reflecting the company's growth aspirations in this category."

Sales of Continental products were 3% lower than last year following the loss of a retail contract in the first quarter. Sales had, however, recovered in the second quarter and the company expected continued improvement following the launch of 45 new products.