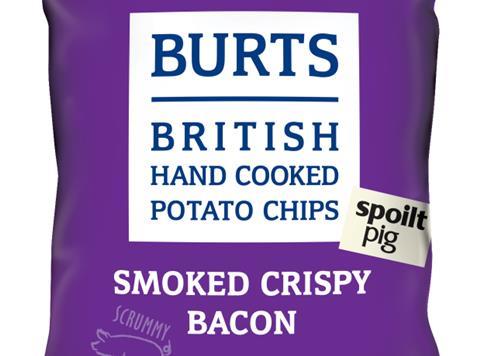 Burts Chips has increased overall capacity at its Plymouth production site by 20% with the installation of a high-speed potato frying line.
Completing a £3m investment programme for 2017, the new fryer would help meet the growing demand for Burts across the UK, the US, Canada and EMEA, said the premium bagged snacks brand.
Production of potato chips at the Plymouth facility will increase to 200 tonnes per week from 160, while Lentil Waves and Quinoa Crinkles volumes will be 23 tonnes per week.
The fryer is the company's second high-capacity line and the 10th overall at the site. It sits alongside the factory's bagging system, which was upgraded earlier to cope with increased volumes. Further investment for the first quarter of 2018 will see the introduction of a fully automated palletisation system.
As part of its expansion, Burts has added 12 people to its team in Plymouth, bringing the total headcount to 168.
The investment in 2016 formed part of an ongoing programme over the past five years that had seen nearly £12m spent at the facility, said Burts MD David Nairn. "This has enabled us to realise significant year-on-year growth across all areas of our UK and export business, taking the company from £11.4m in 2013 to £24.5m in 2016."
The brand was on course to grow sales by a further 30% this year, he added.