A host of brands are looking to break into the big time with snacks that make life healthier and easier for shoppers
Misfits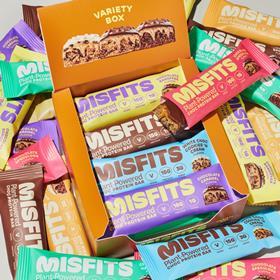 Launched: 2016
Funding: £4m, including a sum from founding investor Robert Jakobi, who led the brand's Series A round in August 2019.
Distribution: Sainsbury's, Holland & Barrett, Ocado, Gorillas, Zapp and out-of-home channels.
USP: Plant-based "indulgent" protein bars and functional foods with "zero compromise" on taste.
Business aims: To lure millennials and gen Z consumers with carbon-neutral Choc Protein Cereal. Misfits also hopes to capitalise on the US market, after launching there last year with the support of Jakobi's Webloom. This will involve launching into US retail stores in 2023.
Real Handful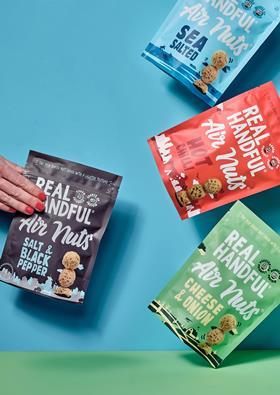 Launched: 2016
Funding: £900k through angel investors, the Northern Powerhouse Investment Fund and crowdfunding.
Distribution: Sainsbury's, Morrisons, Waitrose and Ocado.
USP: Recently launched patented Air Nuts, an aerated nut snack range claimed to be "over 60% lighter than regular nuts" at under 115 calories per serving. The brand's core nuts line is baked rather than roasted or fried.
Business aims: To "make better snacks that improve lives". It aims to fill supermarket gaps left by HFSS products when the legislation comes into force and double the nut snacking category in the UK, unlocking a "£771m opportunity".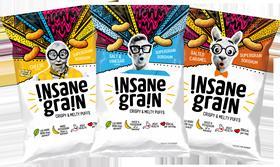 Insane Grain
Launched: 2020
Funding: About £500k through private investors, Mission Ventures' Good Food Fund and Batch Ventures.
Distribution: Sainsbury's (via Future Brands), Ocado, Holland & Barrett (online) and Amazon.
USP: "Insanely delicious and nutritious" vegan snacks made from sorghum grain with vitamins, minerals and gut benefits.
Business aims: To ensure Insane Grain is "at the forefront of HFSS legislation" by offering retailers support as clampdowns loom. The brand says it wants to be "insanely good" for the planet and people, and to help reduce childhood obesity by making healthier snacking accessible.
The Savourists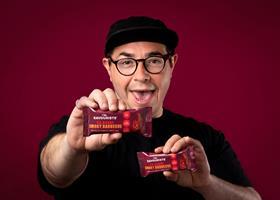 Launched: 2019
Funding: £200k from fmcg veterans and others.
Distribution: Planet Organic, Whole Foods Market and Amazon.
USP: Savoury snack bars that are "naturally" low in sugar and high in fibre. They contain millet, lentils and sunflower seeds, while variants include Black Olive & Nori Seaweed.
Business aims: The Savourists says its mission is to deliver healthy savoury snacks that don't compromise on taste, texture, or flavour. The brand is also eyeing a move into new formats, claiming it intends to make healthy snacking affordable to boost distribution of its goods and ultimately encourage a mass market of better-for-you treats.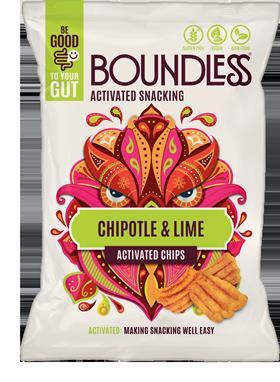 Boundless Activated Snacking
Launched: 2017
Funding: £1.6m from angel and other investors.
Distribution: Sainsbury's, Holland & Barrett, John Lewis, Jiffy and Simply Fresh.
USP: Boundless soaks its nuts and seeds in saltwater to kick-start the germination process, before baking and flavouring them with herbs and spices. It claims soaking helps remove phytic acid, which binds to minerals and reduces their absorption rate. This 'activation' process increases the bio-availability of the nutrients, says Boundless.
Business aims: To become "the go-to brand for gut-healthy snacking" and boost distribution and marketing.
Snackzilla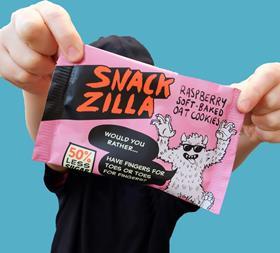 Launched: 2018
Funding: £325k from Mission Ventures' Good Food Fund and Batch Ventures.
Distribution: Ocado, Amazon and foodservice.
USP: Kids' non-HFSS cookies containing 50% less sugar than the average sweet biscuit. They are aimed at youngsters who have grown out of baby and toddler products but are still too young for adult cookies.
Business aims: To make healthier snacking tastier and easier. Snackzilla is re-evaluating its manufacturing costs in the hopes of reducing the price of its multipack to £2 or less. If it achieves this, it will aim to secure new listings and reach a mass market.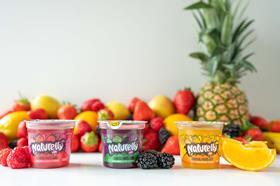 Naturelly
Launched: 2015
Funding: £650k from angel, venture capital and other investors, including the Good Food Fund.
Distribution: Waitrose, Aldi, Ocado and Booths.
USP: Naturelly's range of jelly pots and pouches contains no gelatine or added sugar. As a result, they are non-HFSS and vegan. The brand also uses wonky fruit in its products to help limit food waste.
Business aims: To create a global brand that focuses on providing healthier treats for kids to "help children fulfil their natural potential". Later this year, Naturelly plans to expand its range with a lineup of non-HFSS fruit gummies.
Bio & Me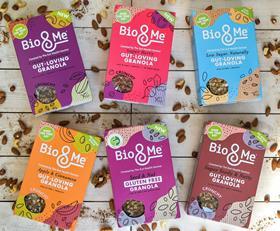 Launched: 2019
Funding: About £3m from lead investor Giles Brooks, along with footballer Harry Kane and other "high-profile" investors.
Distribution: Waitrose, Whole Foods Market, Planet Organic, Booths, Selfridges and As Nature Intended.
USP: A range of cereals, porridge pots and yoghurts, all with credible gut health benefits.
Business aims: To become the leading evidence-based gut health food brand, offering high-quality products "that taste great and are good for your gut". Bio & Me – which was co-founded by celebrity dietician Megan Rossi – is also in the process of applying to become B Corp-certified.
Going bananas for health: healthier snacking category report 2022
1

2

Currently reading

Healthier snacking brand profiles: from snack bars to sorghum treats