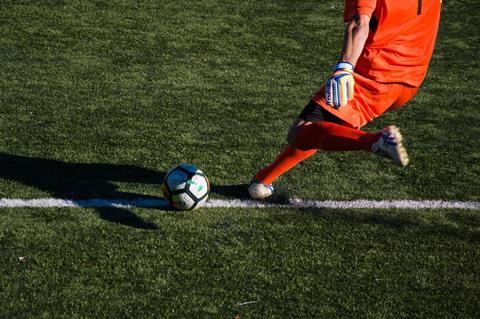 Having gone down like a sack of potatoes a few times in his playing career, it seems fitting former England footballer Jermaine Jenas was chosen to front this deep dive into sports-star veganism: Football Going Vegan (BBC One, 21 October, 12.30am).

Player diets are tightly controlled, Jenas revealed, and heavy on carbohydrates and protein. Can a vegan diet provide all the nutrients needed to compete? Yes, a food expert told him, but he'd need to eat a lot more.

The affable former midfielder visited a celebrity chef who shared some tasty vegan recipes. Maybe Jenas could do this vegan thing, he wondered aloud. The show was punctuated by selfie videos - JJ's Vegan Cam - in which he was shown at home doing banal vegan things like trying oat milk in tea (OK and better than almond milk, he said).

Next stop was Forest Green Rovers, the world's first vegan football club. Players who have made the switch recover faster, the coach revealed.

Activist Ed Winters dropped by to talk about animal welfare and meat-loving social media trolls, before the show took a trip to Rudy's Dirty Vegan Diner in Camden where Jenas ordered burgers and wings and couldn't believe it wasn't meat.

Most revealing was an interview with footballer Chris Smalling of AS Roma about his vegan lifestyle and the mockery and interest he receives from his teammates about it.

So did Jenas take the plunge? Er, no. The best he could muster was a JJ Cam sign-off in which he committed to going vegan one day a week, maybe. Hardly a ringing endorsement.