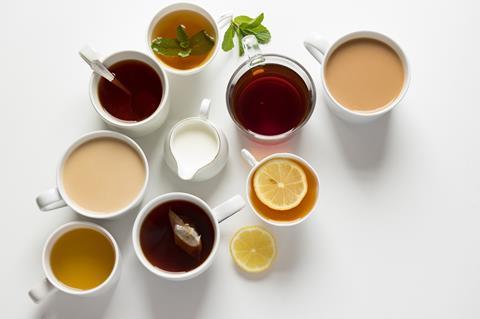 It's become a cliché to say Brits love tea. For us, it is the solution to most problems. But for Henrietta Lovell any old cuppa just won't do. In 2004, she founded the Rare Tea Company, looking to 'revolutionise' the way we drink it by replacing industrially produced teabags with the 'highest-quality tea leaves'. Her championing of 'real tea' continues in her new book - Infused: Adventures in Tea (available 6 June).

Over 34 chapters, the self-proclaimed 'delicious infusion' of travel writing, memoir, recipes and photography tracks Lovell as she travels the world in search of rare and precious new teas. The journey starts out in Scotland, as Lovell describes childhood family holidays spent in the company of Diana - presumably a family friend - who had grown up in India. This was where Lovell had her first taste of tea.

In the next chapter, Lovell is in the mountains of Fujian, China, as she recounts one of her 'first tea adventures' looking for white silver tip.

The memoir moves through well-known tea-related places like India, China, Japan, Sri Lanka, and some slightly more surprising ones, including Norway, California and Italy.

Lovell's book is nicely put together and, despite a few instances of over-descriptive language, gives readers a good insight into the places she has seen and people she's met during her 15-year career in the tea industry.

This is definitely worth a read if you're a tea enthusiast. Lovell somehow manages to spin it out to 239 pages and keep it interesting. Who knew there was so much to say about tea?