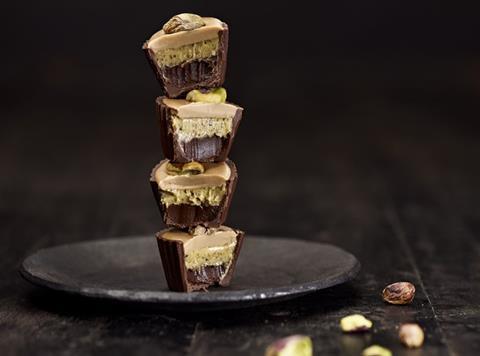 Britain's largest independent chocolate maker opened its first store in 2004 and, according to a new two-part series, Inside Hotel Chocolat (Channel 5, 13 January, 8pm), "business is booming". It now has 101 shops across the UK, annual sales surpass the £100m mark and its factory is churning out five million chocolates each week.

But this is not your typical multimillion-pound company. For a start, CEO Angus Thirlwell is extremely hands-on. He visits the stores regularly, "on the lookout for crimes against good retailing", and the staff are starstruck when he arrives.

In this first episode, he attends the opening of the chocolatier's latest store in Sunderland, a location that not only secured Thirlwell's highly sought-after seal of approval but that of the customers as well. "I was a Galaxy girl, but I'm not a Galaxy girl no more," beamed one shopper.

Back at HQ in Huntingdon, Cambridgeshire, we see the team creating what they hope will be the next top seller. Each week, prototypes like this are sampled in tasting sessions and must receive unanimous approval from each member of the panel, including Thirlwell.

Hotel Chocolat's new St Lucia range was created using cocoa beans from the brand's 140-acre cocoa estate on the island. "It makes it all worth it, when you feel a cocoa pod in your hand," says Thirlwell. And undoubtedly PR-friendly moments like that, demonstrating not only the passion of Thirlwell, but also his employees, make opening up your business to a camera crew like this worth it too.