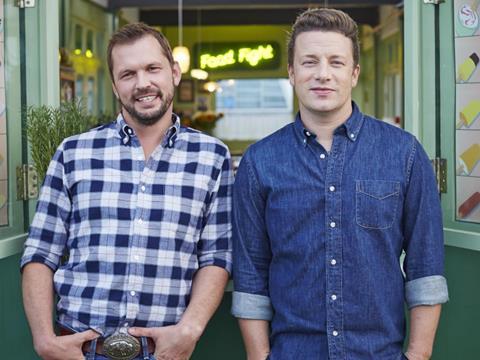 Jamie Oliver loves a campaign. He's taken on the might of Michael Gove, put troubled teens to work in his restaurants, and attempted to get us all to slim down with home-cooked grub.

So it seems only natural the Essex chef now turns his attention to food waste in the latest series of Jamie and Jimmy's Friday Night Feast (Channel 4, 8pm, 23 January).

In this episode, along with his foodie pal Jimmy Doherty, Jamie paid a visit to Norfolk farmers James and Jess, to help them tackle a glut of onions on their 420 acres of farmland.

The solution? The "resurrection" of the ancient practice of gleaning. Gleaning involves inviting the local community to collect any surplus from farmland after a crop has been harvested, and was a common practice from the Middle Ages to the 1950s.

Jamie and Jimmy are a bit late, however (sorry guys). It has seen a gradual resurgence over the past couple of years with the establishment of The Gleaning Network UK, and gleaning visits are now being set up all over the country.

But hats off to the show for bringing the practice to a wider audience, and showing how consumers can also do their bit to tackle food waste in a visual and engaging way.

A brief chat with campaigner Tristram Stuart even attempted to set out some of the broader, systemic issues leading to such a surplus of produce - valuable stuff, even if it did verge on the patronising at times.

With food waste firmly on the industry's agenda for 2015, Jamie's latest campaign could go a long way in making the public sit up and take note, too.