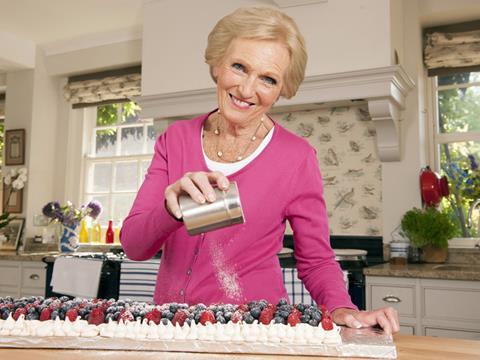 TV chefs are all about gimmicks nowadays. Heston plays with liquid nitrogen; Jamie Oliver races against a 15-minute timer, and Gordon cashes in on his temper tantrums.

Leave it to good ol' Mary Berry to ditch the stunts and take us back to basics in Mary Berry's Absolute Favourites (BBC2, 8pm, May 29).

In Mary's kitchen simplicity is key, and the rules are clear. Potatoes maketh a salad; never, absolutely never, serve up a buffet without salmon, and make sure to save king prawns for a special occasion.

Yes, it was all a bit tame. The tensest moment was when the 80-year-old climbed up a rickety ladder to a rooftop herb garden, and for the briefest of minutes left us wondering if she'd topple off the side of a hip London restaurant clutching a bundle of lemon verbena.

The rest of the episode was spent messing around with the grandkids in Mary's herb garden, or dishing out lemon pesto chicken for a "real taste of the Mediterranean". Gentle mockery aside, however, this national treasure is likely on to another winner. Recipes were simple, cost-effective and quick, and thus perfect for busy families to replicate.

And in contrast to when Jamie Oliver dishes up his ricotta fritters on a wooden slab to 'friends' at the end of each episode, you can't help but believe Mary really does cook these meals for her family.

"I've made more of these than you've had hot dinners," she laughed, as she cut into her much-coveted lemon drizzle cake. Take note, Blumenthals and Ramsays of the world - Berry isn't going anywhere.