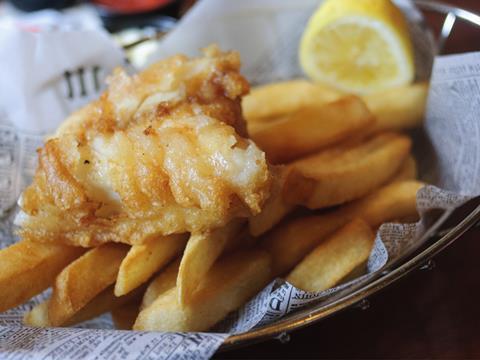 Fish are a bit of an enigma in the kitchen. Whether they're chock-full of needle-sharp bones or peering at us from the roasting tin through glazed eyes, whipping up a fish dish is full of hazards that lead many of us to leave well alone.

And yet Brits love a nice fish supper. Each year we eat enough fish and chips to fill the Albert Hall 10 times over, according to Meet What You Eat (Channel 4, 6 June, 8pm) as it left us salivating at a recipe of Prosecco-infused batter and twice-cooked chips "for a touch of luxury" - crucially all whipped up from the comfort of our own home.

The fishy possibilities don't end there. Shucking oysters needn't require a degree, as demonstrated by Billingsgate's own Barge Brothers as they chuckled at the memory of the 15,000 aphrodisiacal molluscs bought up from their stall each Valentine's Day.

Filleting needn't be a faff, promised expert Shaun Rankin as he deftly dissected a sea bass in five minutes flat. Those threatening small forks laid out in posh restaurants aren't merely for prodding the cheese course. And posh fish at home requires nothing other than a strip of cling-film and enough butter to provoke a heart attack among dinner guests. Even cracking limbs off a crab to scrape out its meat looks (almost) doable without a spell at Leiths.

Fish fears debunked, then. So are we set to become a nation of sea-foodies serving up fancy fish suppers every night? Ten thousand fish and chip owners across the UK will be praying on their deep fat fryers that we don't.