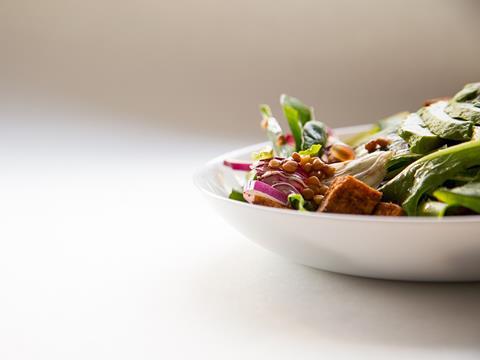 It's ironic that My Million Pound Menu (BBC2, 8 January, 8pm) - a show that pits young entrepreneurs against one another in a bid to secure investment for their first restaurant - is filmed in a former Byron Burger outlet. The Manchester branch shut last year, one of 20 closed by the struggling burger chain as part of a last-chance plan to save it from bankruptcy. A strange choice of venue in which to inspire the next generation of restaurateurs.

Or perhaps it's the perfect place to demonstrate just how tough it is out there on British high streets, where a delicious concept alone won't cut it. And they all did look delicious. There was spicy Punjabi food from Jah Jyot, anything and everything duck from Duck Truck, and investor's favourite BBQ Dreamz, serving up melt-in-the-mouth Filipino cuisine.

Having thoroughly impressed with their dishes, founders Lee Johnson and Sinead Campbell were given two days and two busy sittings to prove that street food served from a truck could be scaled up and served with the consistency and speed required by a restaurant. Gruelling meetings with potential investors followed to justify lavish sales projections. And in the end, Draft House founder Charlie McVeigh agreed to stump up £350k. Success!

And then the credits rolled. Which is a shame. Because for all the great TV that a chaotic two-day deadline and a happy ending creates, this is when the hard work begins. Now is when the pair prove they can step into the empty spaces of the restaurant chains that came before them and do better.