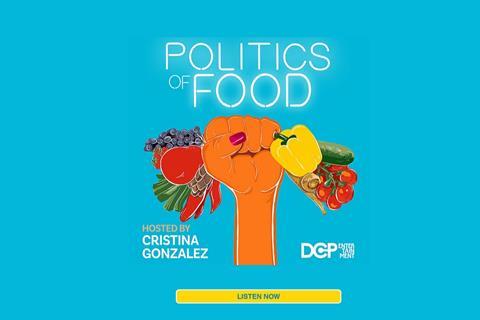 Food, it's said, brings people together. Not always. Inequity exists across the food industry, and people of colour are among the worst affected. Hence 'Racism in Food Media', the latest episode of US podcast Politics of Food (21 April).
Puerto Rican host Cristina Gonzalez opens with some very big questions – such as: "How do we distinguish between food appropriation from simple appreciation of someone's food culture?" and "How do we trust ourselves to know when a work environment becomes toxic?"
It's a lot to cover in just 58 minutes – which centre on the experiences of two women.
First up is Kiano Moju, founder of Jikoni, an arts studio specialising in food video content. She discusses her formative years as a cook on BuzzFeed's Tasty channel, when only her hands would appear. Grimly, some viewers expressed surprise they were brown. Worse, others demanded the channel use only white hands in future.
Moju, who is of Kenyan heritage, reveals how Tasty, which had an overwhelmingly white workforce, introduced black content only because it attracted extra clicks.
The second guest is Chinese-American chef Jenny Dorsey, who criticises the US for its "very white-centric taste when it comes to food". That bias is reinforced by media stereotypes such as African food not being nutritious or all Thai dishes being spicy, she says, going on to offer a wealth of solutions to a dispiriting state of affairs.
It's the most compelling section of a compelling episode that merits a second part.