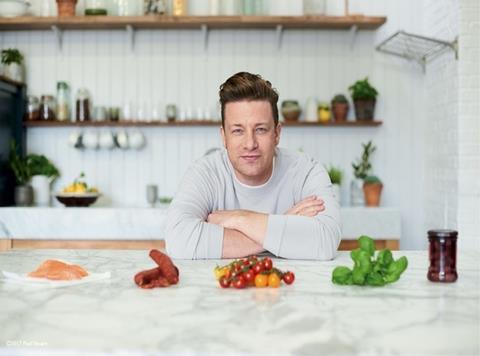 With our TV screens bloated by endless cookery shows, it's no longer enough to watch a chef simply, well, cook. It doesn't matter how good it looks or how delicious it tastes. Without a headline-grabbing 'concept', any new series is swallowed up in a ratings race against Heston's human-sized pie and Gordon Ramsay teaching convicts how to boil an egg.

Nobody is better at dreaming up these concepts than Jamie Oliver. He invented the quickest lamb tagine in history for 15 Minute Meals, harvested seaweed in Japan for Jamie's Super Food, and got A-listers to brave Southend pier for Friday Night Feast. For his latest, Jamie Oliver's Quick & Easy Food (Channel 4, 21 August, 8pm), the Essex chef has limited each recipe to only five ingredients (excluding salt, pepper and oil) and the result might be his catchiest concept to date.

Recipes included poached egg and mango chutney-topped flatbreads for "when you get back from the pub with the munchies"; an almond pastry puff dusted in icing sugar and ready for a dinner party using a pack of blanched almonds and a food processor; and hand-dived scallops scattered with crispy blood pudding.

OK, it wasn't exactly a spendthrift midweek menu, but that wasn't the concept. It was about ingredients you could write on the back of your hand and fit in a supermarket basket. Cooking without rinsing your teaspoon between five different spices. Simple. Quick. And it genuinely left me wanting to try the recipes out. By buying the accompanying cookbook, I imagine. Damn it Jamie, how do you do it?