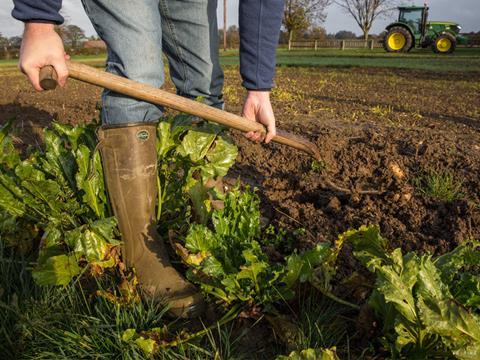 La La Land is massive right now. As it's a musical you'd think they'd have found a part for dancing duo Stavros Flatley somewhere. Was there a mix-up? If so, it may yet cost it the Oscar. But who cares when Hollywood's loss is ITV's gain?

All the stars were out on Tuesday night. Hammond. Collins. Flatley. The return of Sugar Free Farm (ITV, 10 January, 9pm) was always going to be eagerly anticipated, but with the addition of popular former Tory MP Ann Widdecombe, Joe Pasquale and a Doctor Who, a second series was guaranteed to set the Netflix generation on fire.

The concept of the show is simple - radically alter someone's diet by cutting out sugar, refined carbs, processed fats and booze, then set them to do some hard graft on a farm and sit back and enjoy the results. On cue, the celebrities moaned like the ridiculous people they have become, swapping varying levels of indignity for screen time. Alison Hammond got a headache. Gemma Collins longed for a Twix. Doctor Who fainted and went somewhere in an ambulance after two days. Hammond broke the news to the rest of the gang.

The vacuousness of these shows, and the people that appear on them, are a metaphor for the base level the debate over sugar, fats and carbohydrates has sunk to, dragged down by individual agenda, financial interest, deliberate misinformation and endless petty argument. It's reality TV and the health debate in a microcosm. And there is no sign of either improving soon.