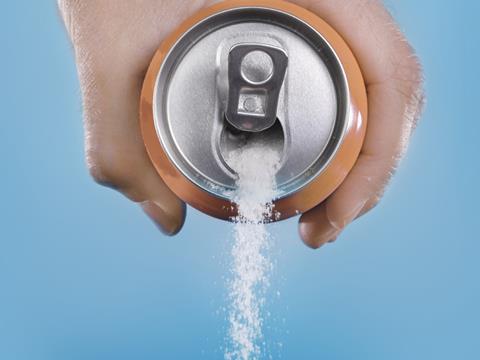 It's the question dividing the nation: what to do about sugar? On behalf of light entertainment, ITV employed TOWIE star Arg to get to the bottom of all on Sugar Free Farm (ITV, 8pm, 26 January).

They didn't just get the likeable Arg to work it out. That would be unfair, so he was joined by five other celebrities who signed up to swerve sugar for two weeks. They were all sent to work on a lovely looking farm in exchange for a diet of all-natural food, a perfect venue for this "hardcore detox" said the clipped tones of Olivia Colman's voiceover.

And it was hardcore. There was no alcohol. No fruit. And a vast pile of sugar totalling 360kg (their combined annual consumption) delivered a shocking "sugary wake-up call". Jennifer Ellison ate the most, sucking back 79kg a year against a recommended 11kg . "It's actually disgusting," said the cola-loving former West End star. "I'm ashamed of myself."

Mark 'Beast' Labbett, a man mountain famous for ITV gameshow The Chase, loves sugar so much he empties Minstrels into a paper cup and drinks them, was similarly horrified but for different reasons. Tragically, dinner on the first night was late. "I'm going to get monumentally angry," he moaned, deadly serious.

I could have watched more Beast-prodding, but there were also some serious tips on sugar-free food, even if the diet did leave some of them looking worse than ever. Although it's how they look and feel by the end of the fortnight that really counts.