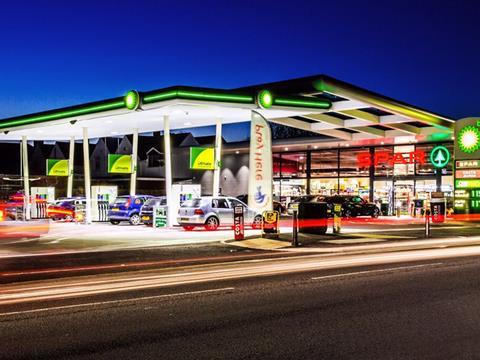 One of the great British pastimes is sitting in traffic, so we are all grateful for service stations where we can all take a break from the excitement. Filled with miniature arcades, morose truckers and haunted businessmen that drive Vauxhalls from Premier Inn to Premier Inn, they are also filled with the most expensive shops on Earth.

Dads panicking at the price of Burger King are a familiar sight, but the fast food lot are not the only ones taking full advantage of their captive audience. As Supershoppers (Channel 4, 28 November, 8pm) showed, even the little things cost a lot. A bar of Dairy Milk, a packet of Walkers and a Coca-Cola is a miraculous combination, but if your stomach is caught short while speeding up the M25 then prepare to pay for it.

At Tesco, a bar of Dairy Milk is 60p, at a Moto Service Station it's 99p. A 32.5g packet of Walkers costs 55p at Tesco but at Moto the same packet costs £1.09. And a 500ml bottle of Coca-Cola costs £1.25 at the supermarket, while at Moto it's £1.99. A relative basket price of £2.40 at Tesco versus £4.07 at Moto, a price hike of 70%.

Are the services profiteering? It looks like it. So how do they justify it? The show wheeled out the typical excuses: service stations are expensive to build (as opposed to other buildings that are not?), they are open 24/7, which raises operating costs, and they pay high taxes. Well, so do others. And the claim they can't advertise on the side of the road is spurious. But still, despite charging drivers £1.09 for a packet of crisps, they get away with it.