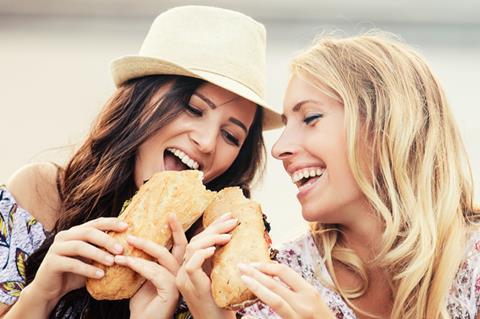 Can diet improve your mental health? That was the discussion on The Doctor's Kitchen podcast (12 August), in which Dr Rupy Aujla spoke to Professor Felice Jacka from Deakin University in Australia about why we need to consider food as the basis for our mental health throughout our lives.

The way our diets have changed is terrible and is having huge impacts on people's health, said Jacka. At the same time, mental disorders are one of the most common forms of disability. The fact that the two are linked is important.

There are all sorts of reasons we choose the wrong foods. Jacka said the food environment needed to change to support healthy choices, making healthy food the cheapest, most heavily marketed and most available.

And when it comes to encouraging people to eat more healthily, it's not always helpful to make the conversation about obesity, because if people - especially those who are already overweight - think the only reason they need to eat better is to lose weight, they are likely to give up and just eat the junk food they've been trying to resist. "If you start feeding your brain with good food, you'll start to feel better," Jacka argued.

Apart from a minor issue with the sound for the first 25 minutes (which Aujla promised would be fixed for future episodes), this was an informative and wide-ranging podcast. Although perhaps an hour and eight minutes is a bit of a long time for an interview with just one person - it lacked structure a little.