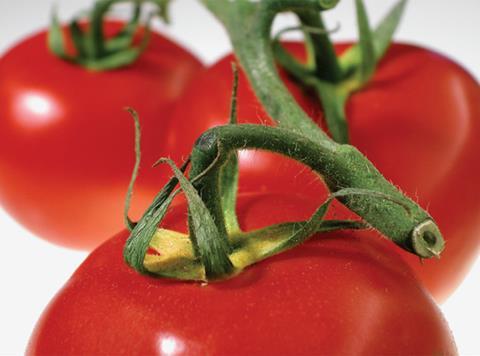 We've all grown profoundly more curious about our food. New realms of knowledge available online coupled with a hearty dose of scepticism post-recession have left us all keen to know the where, what and how when it comes to what's on our plates. All which should make The Food Chain (Channel 4, 4 April, 8.30pm) a fascinating and topical addition to our weekly viewing, with its promise to throw a light on how food travels from farm to fork. But if that was the plan, it failed spectacularly.

It all started well. We joined Cornish fishermen as they hauled in writhing silvery masses of sardines in the early hours to be sent straight to a processor, which sorts and ships 15 million kilograms of fish each year. Two hundred miles away on the Isle of Wight, 3,000kg of juicy piccolo tomatoes were harvested and stacked in crates for shipping.

But what happens next is an utter mystery. Short of a quick glance at Ocado's labyrinthine warehouse, the show merrily skipped all interim steps in the supply chain to end up in kitchens up and down the UK. An Italian blogger whipped up a tomato pasta sauce passed down through the generations, staff at Google HQ were spoiled with a tomato salad worthy of a Michelin star and the GB Olympic rowing team tucked into marinated sardines for their third meal of the day.

It may all look delicious, but an in-depth look at the food chain it is not. Caught between a pledge to provide insight on the industry and its aspirations to be (yet another) cookery show, The Food Chain ends up missing any mark at all.