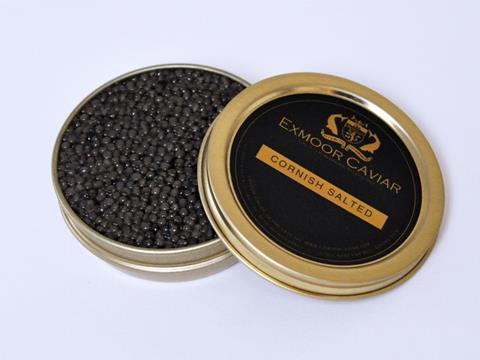 Mind-blowing sex aside, the best things in life are certainly not free. They cost an absolute fortune, as The World's Most Expensive Foods (C4, 8pm, 13 May) demonstrated. Fancy a 1.8kg tin of caviar? That'll be £24,000, please. You'd lick the tin clean, wouldn't you?

Maybe not if you were a billionaire, because as soon as you'd polished off the last saliferous spoonful you'd have accrued enough interest to buy another tin. But if you were hell-bent on a Beluga binge, where would you buy such a thing? And what about the rest of the weekly shop?

Well, for flush foodies that consider Ocado déclassé and require a rather more recherché retailer, help is at hand courtesy of elegant epicurean entrepreneurs like mother and daughter duo Laura and Holly King, who run King's Fine Food, the UK's largest importer of caviar. "Caviar stands for luxury," purred Laura. "It stands for the best."

Drowsy oligarchs can even drink coffee at £325 a cup. That might seem a little expensive, but when you consider it's made with civet faeces (a tropical mammal that looks like a fat rat) it sounds perfectly reasonable. And profitable.

However, to really wow your dinner party guests, serve up a £100 starter of rare gooseneck barnacles. About five brave men (known as percebeiros) perish every year picking these dangerous delicacies off northern Spain's Costa de la Muerte, aka the Coast of Death, swallowed up by the thunderous waves that pound the craggy rocks. Which makes hanging around waiting for a civet to poop sound like fun.