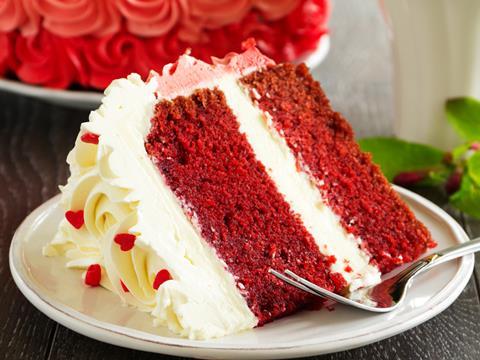 It looks like something that a drunk person would bake after watching the Great British Bake Off" - the line that sums up perfectly the dire culinary skills on display in The Celebrity Bake Off (Channel 4, 6 March, 8pm) this week.

We had butter cream inexplicably shoved in the oven, red velvet cupcakes left to cool in the freezer, gingerbread beach bars toppling to the floor and crepes so soaked in Grand Marnier they sent Prue Leith and Paul Hollywood's eyeballs rolling back in their head.

Peak sophistication were the meringue balls scattered on football-themed cupcakes from TV broadcaster Bill Turnbull, challenged only by Martin Kemp's ultimate baking hack - an ice-cream scoop. Comedian Roisin Conaty - who had never baked before - baulked at the skills required to pipe cream cheese frosting onto her cakes, opting instead for an avalanche-style dump.

None of which mattered a jot. This was brilliant, funny TV that reassured the rest of us we don't all have the genius of Mary Berry buried deep inside. Even those celebs we love to put on pedestals crumble when faced with an electric whisk and an opaque recipe. And they made us laugh while doing it, be it Harry Hill shoving soggy fortunes into cupcakes or Martin Kemp biting the biscuit head off his ex-bandmate.

Then there was the deeply poignant end when the Stand up to Cancer cause came all too brutally close for one of them. A reminder that unrisen bakes and floppy biscuits should always be treated with the laughs and insignificance they deserve.