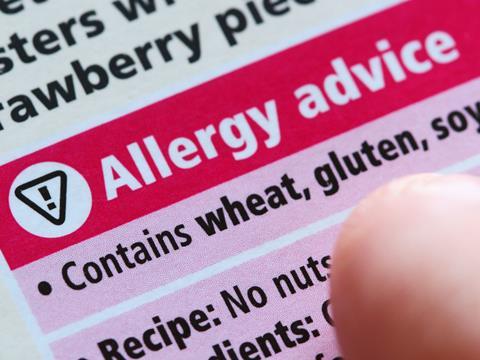 The tragic consequences of inadequately flagging up allergens in food has come under heavy scrutiny in recent months. And rightly so. There are still 10 deaths each year in the UK as a result of allergic reactions.

So thank goodness really that the likes of Watchdog (BBC1, 28 November, 8pm) are refusing to let the story disappear, sending undercover investigators into six high street chains to uncover how efficiently they are communicating allergens.
The discoveries, though, must have been terrifying to anyone with an allergy. Of 30 outlets visited, five failed spectacularly to comply with the law. A waiter at one Frankie & Benny's restaurant appeared to have no clue that its eggs royale contained celery, while at another journalists were asked to sign an agreement stating the chain couldn't guarantee allergens wouldn't be in the meals. "It's just to save our back," said the server.

At Pizza Hut neither the customer or the waiter could make head nor tail of the allergy book handed over, while at Nando's, even with that book relatively clear, the waiter still got the information wrong. Only Pizza Express complied with the law in all the outlets Watchdog visited.

Which makes its challenge to FSA boss Heather Hancock, to change the law and require this information to be on labels, sound remarkably necessary to save lives. And her reassurances that government would be bringing out a report on the topic by late December not nearly urgent enough. As the presenters pointed out, that's one-and-a-half allergen deaths away.