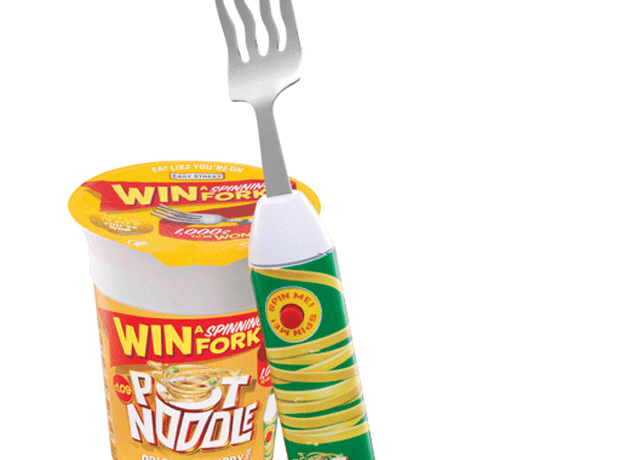 A whopping 95% of Tilda's microwaveable rice sales have been on deal in the last year, up from 90% to attract shoppers to the brand's NPD.
This makes Tilda the category's most promoted brand and, coupled with the average 29% saving on offer on microwaveable rice and 28% saving overall, it has contributed to a 20%-plus rise in sales for the first and solid single-digit hikes for the brand overall [IRI].
Batchelors, on the other hand, upped its deal volume on Super Rice but cut the depth of deal from 21% to 12%, contributing to a 2.5% volume slip, although value sales rose 9.8%. And while Uncle Ben's and Amoy have enjoyed significant growth in the past year, thanks in part to hikes in deal activity and average depth of saving, Birds Eye's position at the top of the table for deal depth hasn't stopped its rice sales from falling sharply.
Of course, cut-price deals aren't the only trick in the book: Batchelors ran an on-pack campaign offering the chance to win a free tank of fuel, while Pot Noodle offered limited-edition spinning forks, also helping to boost sales.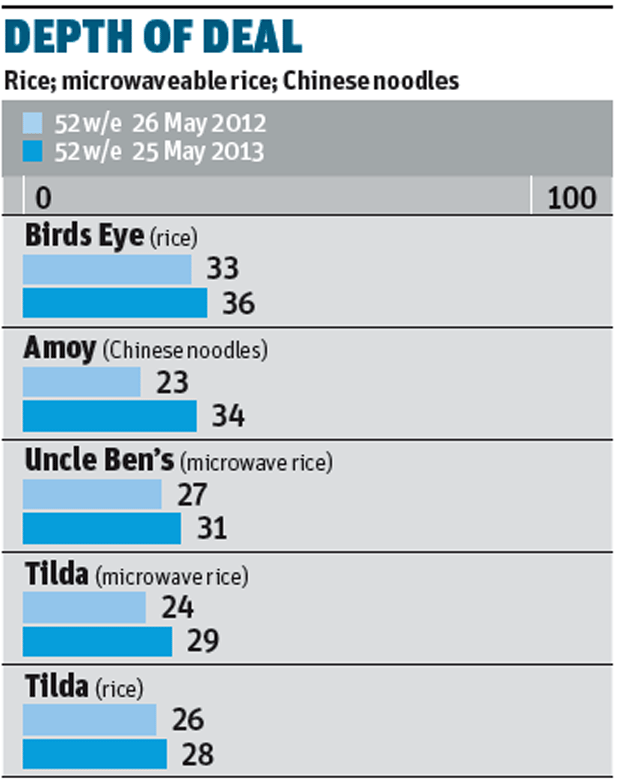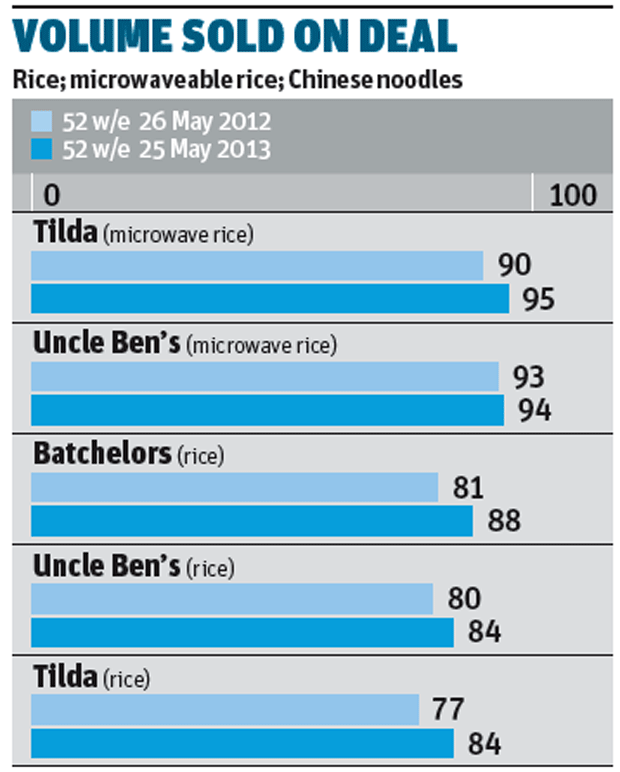 Data provided by IRI, formerly named SymphonyIRI Group. Driving the transformation of the consumer packaged goods (CPG), retail, and healthcare industries, IRI provides market and shopper information, predictive analysis and the foresight that leads to action. Visit www.iriworldwide.co.uk for further information.
Focus on rice & noodles: the challenge for brands
1

2

3

4

5

6

7

Currently reading

Cut-price deals (and a spinning fork) help spice up sales

8

9