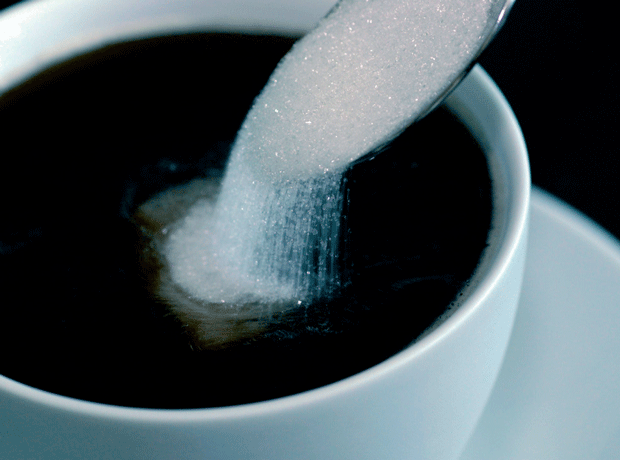 People should seek to cut by half the amount of sugar they consume each day, the World Health Organisation has said, in new guidance on sugar intake.
Adults should aim to get no more than 5% of their daily energy intake from sugar, WHO said today, down from the 10% it has recommended since 2002. This equates to around 25g, or six teaspoons, for an adult with a normal Body Mass Index.
However, WHO has stopped short of scrapping the 10% figure altogether, saying the 5% target would have "additional benefits".
"WHO's current recommendation, from 2002, is that sugars should make up less than 10% of total energy intake per day," the organisation said in a statement. "The new draft guideline also proposes that sugars should be less than 10% of total energy intake per day. It further suggests that a reduction to below 5% of total energy intake per day would have additional benefits."
"Much of the sugars consumed today are 'hidden' in processed foods that are not usually seen as sweets"

WHO
The new guidelines apply to all types of sugar added to food by manufacturers and consumers – from glucose and fructose to table sugar.
"Much of the sugars consumed today are 'hidden' in processed foods that are not usually seen as sweets. For example, one tablespoon of ketchup contains around 4g (around one teaspoon) of sugars," WHO said.
The new guidance has the twin aims of tackling obesity and tooth decay. "There is increasing concern that consumption of free sugars, particularly in the form of sugar-sweetened beverages, may result in both reduced intake of foods containing more nutritionally adequate calories and an increase in total caloric intake, leading to an unhealthy diet, weight gain and increased risk of non-communicable diseases," WHO added.
The organisation has launched a public consultation, open until 31 March, for interested parties to comment on the draft guidance.
'Greater uncertainty'
Barbara Gallani, director of regulation, science & health at the Food and Drink Federation, said WHO's 10% target matched current UK government guidelines on sugar.
"Where a conditional recommendation of a further reduction of sugars intake to below 5% of total energy is made, the report cautions that there is greater uncertainty about the quality of the underpinning science base," she added.
"In the UK, the Scientific Advisory Committee on Nutrition, an independent committee which advises Public Health England and other government agencies and departments, will publish its comprehensive review of carbohydrates, including sugars, in the diet. The findings from this comprehensive study will inform policy decisions."
The draft guidelines follow a WHO report in February, which suggested advertising bans and additional taxes should be applied to "sugar-sweetened beverages".
The concept of a tax on sugary products was backed by England's chief medical officer, Dame Sally Davies, in comments to the Parliamentary health select committee yesterday. "We have a generation of children who, because they're overweight and their lack of activity, may well not live as long as my generation," she said.