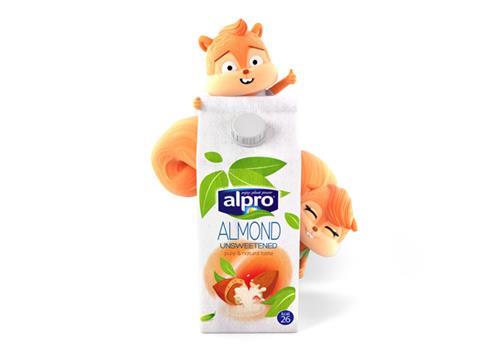 Alpro has refused to scrap plans to merge its nut and soya production facilities later this year, despite a mounting backlash from allergy groups.
The free-from giant sparked concern among allergy campaigners in November after adding a 'may contain traces of almond or hazelnut' warning to its non-nut products in advance of the production move.
The Anaphylaxis Campaign, which counts world championship swimmer Mark Foster among its patrons, has since signed a letter addressed to Alpro, urging it to continue to offer soya products that are nut-free and do not need to carry the warning. It claims Alpro's move will "effectively prevent thousands of people in the UK with nut and milk allergies from using their products".
However, John Allaway, commercial director of Alpro UK, said the company would move production despite the opposition. "The decision is made," he said. "We are sorry that as a result, individuals with such allergies have to look for another solution."
He added that in spite of the "very limited risk" and all the measures Alpro would take, "we can and do not want to conceal the fact that our products are no longer produced in a nut-free environment".
Alpro said it had not yet received the letter, co-signed by Lynne Regent, CEO of the Anaphylaxis Campaign, Professor Anthony Frew, president of the British Society for Allergy and Clinical Immunology and Dr Carine Venter, chair of the Food Allergy Specialist Group of the British Dietetic Association, but would respond accordingly once it had.
The dairy-free brand kicked off its 2014 marketing campaign on Monday (6 January) with a new TV ad for Alpro's almond-based alternative to milk, featuring squirrel cartoon characters Ally and Hazel.