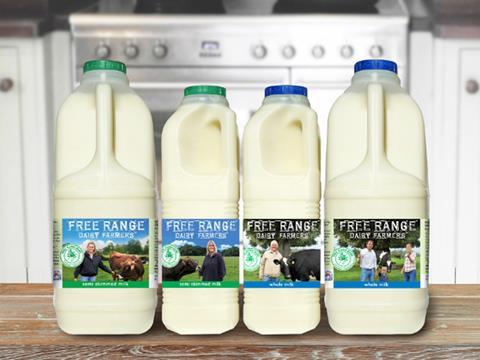 Milk brand Free-Range Dairy Farmers has exceeded expectations since launching at Asda in February, its owners have said, and is set to be sold on a wider basis.

Listings will rise from 109 stores at the moment to more than 300 before May.

Sales of the brand - sourced from Pasture Promise-accredited dairy farms by Highgrove Foods - were "ahead of where Asda thought they would be", said Highgrove director John Goodwin.

Pasture Promise founder Neil Darwent added he was "really pleased" with the success of the product and the interest shown in free-range milk. "What's great is that we are engaging farmers," he added.
Milk sold under the Pasture Promise scheme requires farmers to graze cows outside for at least 180 days a year.