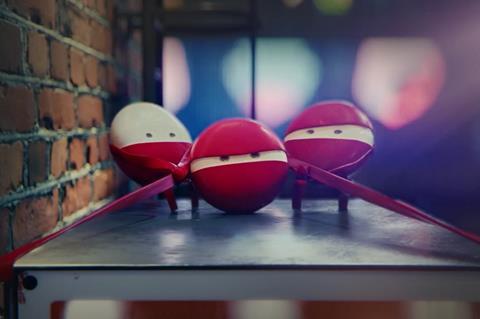 Bel UK has unveiled a new TV advert for its Mini Babybel cheese snacking brand as it bids to boost sales for the key back-to-school occasion from next month.
The brand is investing £1.7m in its 'Join the Goodness' ad push – which will also include digital, PR, influencer and in-store promotional activity – and will encourage "more mindful snacking".
Centred on a spoof movie blockbuster trailer directed by Oscar-winning short film-maker Hervé de Crecy, the campaign will emphasise "health and hygiene" in the wake of the pandemic, Bel said, and the merits of Mini Babybel as a healthier snacking alternative.
The ad shows the brand's cheese superhero characters mobilising to "save the day while playfully inviting consumers to Join the Goodness", it added.
It follows a slump in sales by the brand during lockdown, with school closures and a fall in packed lunch occasions contributing to a 6.4% decline in Mini Babybel volumes [Nielsen 12 w/e 12 June 2020].
Elsewhere, the brand has also announced it has launched a TerraCycle scheme in the UK to offer customers "a simple and free solution" to recycling all elements of Babybel packaging.
The scheme was described by the supplier as a "positive step towards Bel's commitment to becoming 100% recyclable or compostable by 2025". It follows a similar move in July by Saputo Dairy UK for Cathedral City.